Minister for Justice and Equality Frances Fitzgerald has signed the commencement order for the Marriage Act 2015, which will enable same-sex couples to marry in Ireland. 
The accompanying regulation, under the Civil Registration Act 2002, was signed by Tánaiste Joan Burton.
This means that from next Monday, 16 November, same-sex couples can give full notice of their intention to marry.
The commencement order for #samesex #marriage has just been signed in Dublin Castle #rtenews pic.twitter.com/ertBadZtdy

— Colm Hand (@ColmHand) November 10, 2015
Those who have already given notice for a civil partnership will be able to get married instead.
It will give effect to last May's referendum in which 62% voted in favour of same-sex marriage.
Since then, 187 same-sex couples have registered to have a civil partnership.
Those who have been married abroad will automatically have their marriage recognised here.
Existing civil partnerships won't automatically be recognised as marriage, unless the couple chooses to marry, in those cases the civil partnership will be dissolved.
They will only have to give five days notice of their intention to marry and will pay €50 rather than €200.
A total of 1,201,607 people (62.1%) voted yes in the referendum, while 734,300 (37.9%) voted no.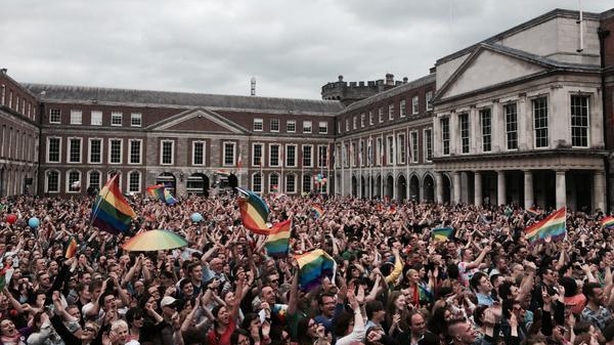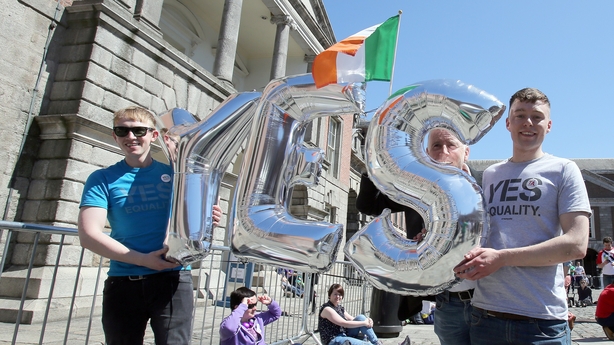 More people voted in the same-sex marriage referendum than in any other since the foundation of the State, reflecting the growth in the size of the electorate, and the substantial numbers that applied for late registration.
More than 1.9 million voters turned out, compared with just over 1.8 million who voted in 2004 in the poll to restrict Irish citizenship.