Same-sex marriages will be possible from next week
Commencement of the legislation providing for same-sex marriage will take effect from next Monday, 16 November.
Those who have already given notice of their intention to register in a civil partnership will be able to get married from that date.
Same-sex couples can also give three months notice of their intention to marry from then.
The Minister for Justice and Equality will sign the commencement order for the Marriage Act 2015 tomorrow, while the Tánaiste will sign an accompanying regulation under the Civil Registration Act 2004. 
Man in court in connection with Longford abduction
A man has appeared in court in Longford charged in connection with the false imprisonment of a woman.
Peter Donoghue, 26, of Ardleigh Park, Mullingar, Westmeath was charged with the alleged offence at Mostrim Oaks, Edgeworthstown on 7 November.
Sergeant Tom Quinn gave evidence of arrest, charge and caution of the defendant at a sitting of Longford District Court earlier today. He said Mr Donoghue made no reply to the charge when it was put to him.
Judge Seamus Hughes remanded the defendant in custody to appear before a sitting of Harristown District Court on Friday.
10 killed in Mexio shoot-out
At least 10 people were killed and seven others wounded in southern Mexico when a shootout erupted during a cockfight event, a senior police official said today.
The cause of the gun battle was not immediately known but it broke out between two groups of armed men following an argument during the cockfight held in Cuajinicuilapa, the official said.
The wounded were taken to a general hospital, "while some of the dead were taken away by their relatives minutes before security forces arrived," the official said.
Apart from a minor, the victims were between 26 and 50 years old and included a woman.
Nigerian clinches World Scrabble title
Wellington Jighere from Nigeria has become the first African to win the World Scrabble Championship after defeating his English opponent 4-0 in Australia.
Mr Jighere was among more than 120 competitors who travelled to Perth for the World English-language Scrabble Players' Association Championship, which culminated in Sunday's best-of-seven final against England's Lewis Mackay.
The Nigerian used such high-scoring words as "fahlores", "avouched" and "mentored" as he puzzled his way to victory.
On Facebook, Mr Jighere said that the Perth tournament - in which each player had played 32 games over four days before the finalists were decided - had been exhausting.
Jesuit priest Fr Mchael Paul Gallagher, dies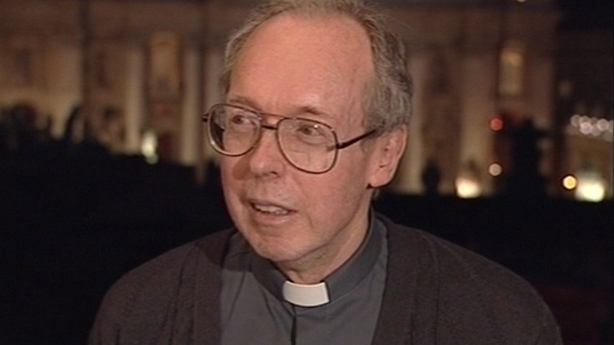 The death has taken place of Jesuit academic and writer, Fr Michael Paul Gallagher, he was 76 and had been ill for some months. 
A statement from the Jesuit Communications Office said he died in St Vincent's Private Hospital, Dublin just after receiving the Sacrament of the Sick and prayers with three Jesuit friends. 
A native of Colooney, Co.Sligo, Fr Gallagher was a well-known lecturer and author of books on faith and contemporary culture. He lectured in English in UCD for over ten years in the 1970's and 1980's before going to Rome where he lectured in theology in the Gregorian University.
His funeral mass will take place tomorrow at Milltown Park Chapel takes place at 11am, followed by burial in Glasnevin Cemetery.
Youth remanded on bail over Jobstown water protest 
A youth facing charges over the Jobstown water protest during which Tánaiste Joan Burton was allegedly trapped in her car, has been remanded on continuing bail.
18-year-old Calvin Carlyle, from Gleann na hEorna, Tallaght, who was a juvenile at the time, but now an adult, is charged with violent disorder and criminal damage to a garda car in connection with the incident last year.
He had missed two court appearances and allegedly told gardaí that he did not go to one hearing because "I was on the drink". He had also claimed he had a stomach bug on the other date.
But bail was granted on Friday at Dublin Children's Court and Judge John O'Connor ordered him to remain sober, sign on daily at his local garda station and to obey an 11pm-to-7am curfew.
He appeared in court again today and there was no evidence that he had breached those terms. He was remanded on continuing bail and ordered to appear again later this week.
Two arrested in Offaly assault investigation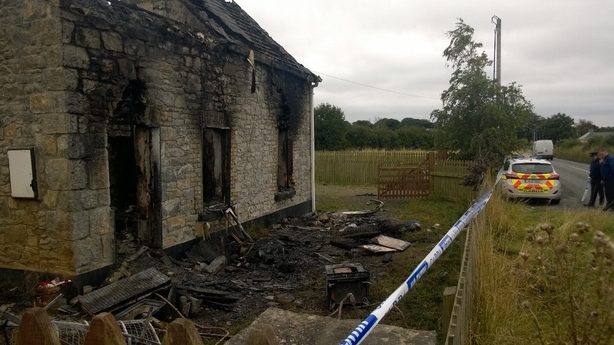 Two people have been arrested in connection with a stabbing incident in Rhode, Co Offaly in September.
A 24-year-old man was stabbed multiple times and sustained serious burn injuries in the incident on 7 September.
The man was brought to the Midlands Regional Hospital, Tullamore and later transferred to St James's Hospital in Dublin. Gardaí say his condition is no longer life-threatening.
A 17-year-old youth and a man in his 20s were arrested this morning and are being questioned at Mullingar and Tullamore Garda stations.
Maggi noodles back on Indian shelves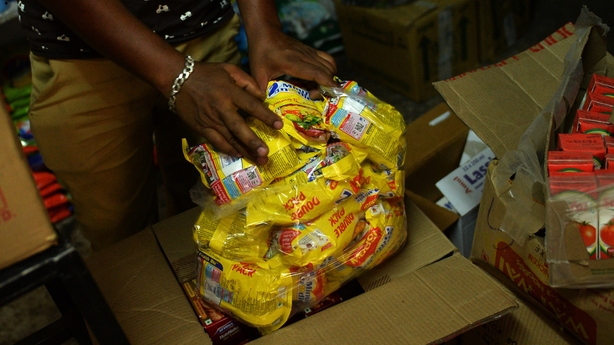 Nestle's hugely popular Maggi noodles returned to shelves in India five months after the government banned them over lead levels, in one of the biggest crises to hit the Swiss giant.
India's food safety watchdog banned the noodles nationwide in June after test results showed packets exceeded legal limits of lead, while criticising Nestle for failing to list flavour enhancer monosodium glutamate (MSG) on labels.
But the Bombay High Court overturned the ruling two months later, calling it "arbitrary" and ordered fresh tests.
Nestle, which lost more than 75 million Swiss francs over the ban, said last month those tests had found that Maggi noodles were safe to eat. It has restarted production at three of its five India plants.
Man injured in Antrim stabbing incident
A man in his 30s has been stabbed during a house party in Co Antrim.
The attack happened in Argenta Walk, Ballymena, in the early hours of this morning.
He is being treated in hospital for serious but not life-threatening injuries to his back.
Three shot dead at Jordanian training facility
A Jordanian police officer shot and killed two Americans and a South African at a US-funded facility for training Iraqi and Palestinian security forces.
The officer opened fire at the facility in Muaqar on the eastern outskirts of the capital Amman a security source said, wounding two other American instructors and four Jordanians.
He was later shot dead by police colleagues.