At least 17 people have died after a dam burst at a mining waste site in Brazil, an official has said.
The burst triggered a deluge of thick, red toxic mud that engulfed a village.
Around 50 people were injured in the disaster in southeastern Minas Gerais state and at least 40 other were reported missing.
Television footage showed a torrent of muck several hundred metres long that had swamped houses and ripped off their roofs.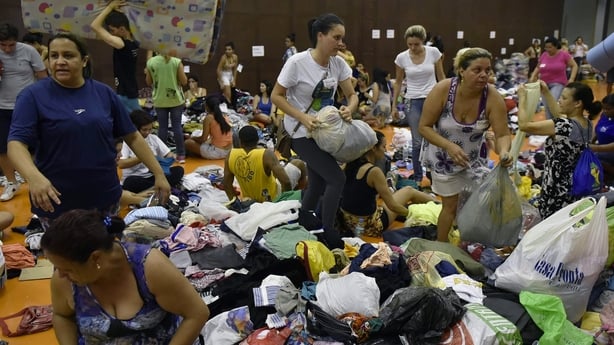 The mud reached the intact roofs of some houses, atop of which stranded people waited to be rescued. Some homes appeared to have been swept hundreds of metres by the rushing wall of mud.
The village of Bento Rodrigues near the dam is practically buried, the fire chief said.
The nearby area is sparsely populated, mainly by people who work for the mining company.
Civil defence teams have been dispatched but it hard to reach the affected area because of all the mud, the area's governor said.
The mining company Samarco, which operates the site, had yet to confirm whether there were fatalities or injured.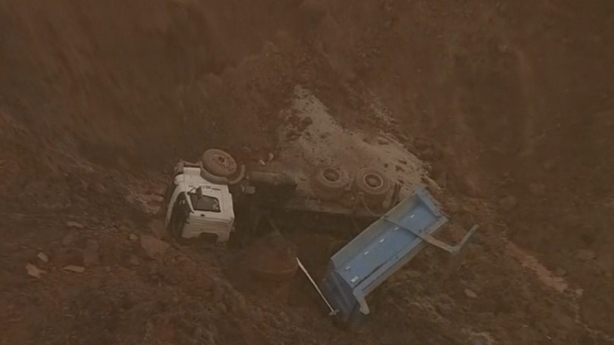 Samarco is jointly owned by two mining giants, Vale of Brazil and BHP Billiton of Australia.
"We flew over the area. All access roads are blocked by the stream of mining waste," a police officer from the nearby town of Mariana told AFP.
The surface area of mud held back by the dam that gave way is equivalent to 10 football fields. Twenty-five people worked there, said a local mining union leader. He had earlier given the death toll as just one person.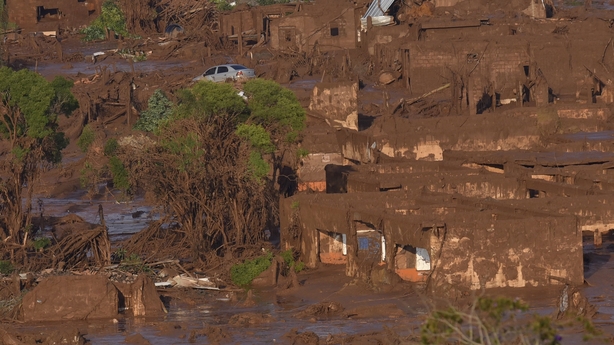 The dam broke between the old colonial towns of Ouro Preto and Mariana, in a major mining region.
Firefighters and other emergency teams rushed to the scene and residents were ordered to evacuate.
Minas Gerais has been the main mining hub of Brazil since the 16th century.
First came gold, then mining of iron ore, other minerals and semi-precious stones.