The mother of a four-year-old boy killed by a drunken driver has said she hopes the prison sentence handed down today would send a message to drivers all over the country.
Finbarr O'Rourke, 40, of Laurel Drive in Portlaoise was convicted of dangerous driving and causing the death of Ciaran Treacy. He was also convicted of drinking and driving.
He was sentenced to seven-and-a-half years in prison.
Passing sentence Judge Keenan Johnson described a victim impact statement provided to the court by Ciaran's mother, Gillian Treacy, as the most powerful, upsetting and vivid he had ever read.
The judge paid tribute to Mrs Treacy and the message her words would send to anyone who drinks and drives.
The crash happened on 17 April last year at Ballymorris, outside Portarlington in Co Laois.
Mrs Treacy was seriously injured in the collision and her other son Sean, who was aged seven at the time, was also hurt.
An earlier court hearing was told that O'Rourke had drank eight to ten pints of cider before he crashed into Mrs Treacy's car and then left the scene after the collision.
In her victim impact statement Mrs Treacy described how her husband Ronan arrived at the scene with their daughter Caoimhe.
She said the last sighting she had of Ciaran was of him being carried to the side of the road with the evening sun beaming through his blonde hair.
She said the next time she saw him he was on a stretcher - dead.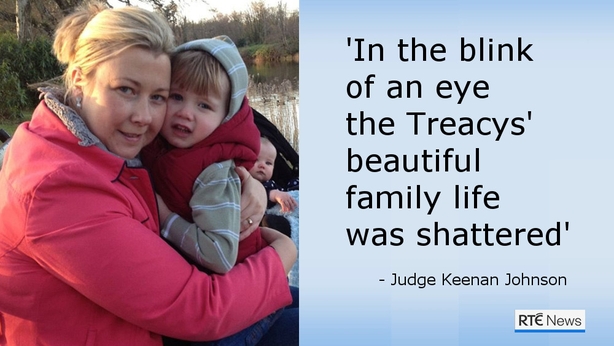 Passing sentence on O'Rourke, Judge Johnson paid tribute to the emergency services and gardaí for the speed in which they arrived at the crash site.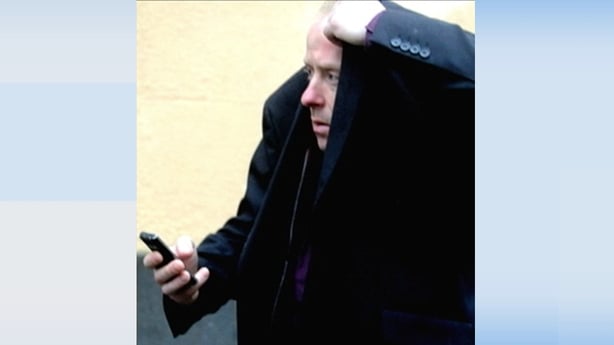 He said the victim impact statement of Gillian and Ronan Treacy was one of the most powerful, harrowing, vivid and upsetting that he had ever read.
"I don't believe there is a single person who heard that statement who wasn't moved by it," he said.
"In the blink of an eye the Treacys' beautiful family life was shattered."
The judge said anyone who drinks and drives or has been convicted of drinking and driving should read the victim impact statement in this case and following that should ask themselves how would they cope if they found themselves in the position in which the accused found himself today.
Judge Johnson said it is fair to say that over the past 25 years there has been a sea change in the attitude of the public towards drunken drivers, and for most people it is no longer socially acceptable to drink and drive.
An enormous amount of work has been done by the Road Safety Authority, including a campaign with shock advertising that is broadcast on prime-time television and has been a considerable success, he said.
Nevertheless, he added, the campaign must continue and be intensified to send a message to those people who still persist in drinking and driving or think that drinking and driving is not a serious offence that this is clearly not a sustainable or justifiable position.
Mrs Treacy said the family was devastated by the loss of Ciaran and he would never be forgotten.
"This is the result of drink driving, it devastates lives" - Ciaran Treacy's mother Gillian https://t.co/GdsPMRGrBo

— RTÉ News (@rtenews) November 3, 2015
She was speaking to reporters after a statement read by the family solicitor who said: "The Treacys are living the nightmare that every parent dreads.
"They are an ordinary hard working family whose lives have been changed forever.
"Words cannot express their anger their grief or their revulsion towards the drunk driver who robbed Gillian and Ronan of their beloved son and Caoimhe and Sean of the brother they deserved but now will never have.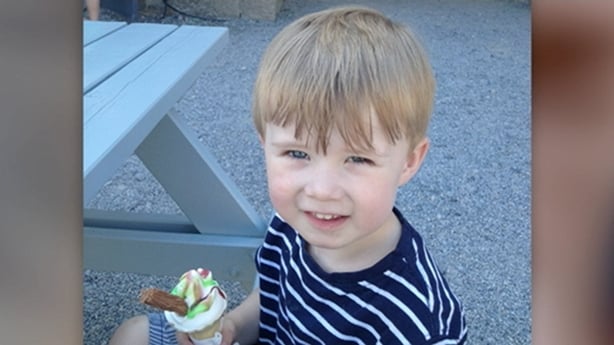 "Those feelings will not outweigh the love and cherished memories of Ciaran which sustain them through their darkest hours."
The statement said: "The family want to acknowledge the court's verdict and the sentence handed down which they hope will act as a warning and a deterrent to others."