The funeral of five of those who died in the Carrickmines fire has been told the tragedy was a watershed moment that now demands a new departure. 
In his homily, Fr Derek Farrell of the Parish of the Travelling People said Traveller and settled people now needed to make those deaths matter.
The Funeral Mass has been taking place in Dublin for the members of the Connors family, who died in the fire almost a fortnight ago.
Thomas and Sylvia Connors, and three of their five children, Jim, Christy and Mary, will be laid to rest in Wexford tomorrow. Two of the Connors' children Michael and Thomas, survived.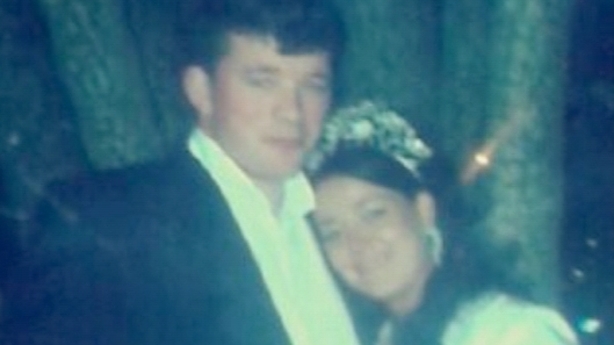 Altogether ten people died in the halting site blaze on Glenamuck Road in south Dublin.
The funeral for 25-year-old Willie Lynch; 27-year-old Tara Gilbert, who was pregnant; their daughters, nine-year-old Jodie and four-year-old Kelsey; and Willie's brother, 39-year-old Jimmy Lynch, was held on Tuesday.
Hundreds of people have packed inside the Church of the Assumption in Balally for today's mass.
President Michael D Higgins is represented by his aide-de-camp Colonel Michael Kiernan, while the Taoiseach is represented by Commandment Kieran Carey. 
Local TDs Alex White, Alan Shatter and Shane Ross are also in attendance. 
Fr Farrell described Thomas and Sylvia as a match made in heaven. He said they were "deeply loving and devoted to each other, the best father and mother any child could ask for".
He described five-year-old Jim as a very happy boy, and said his brother Christy, three, was full of life and close to his older brother.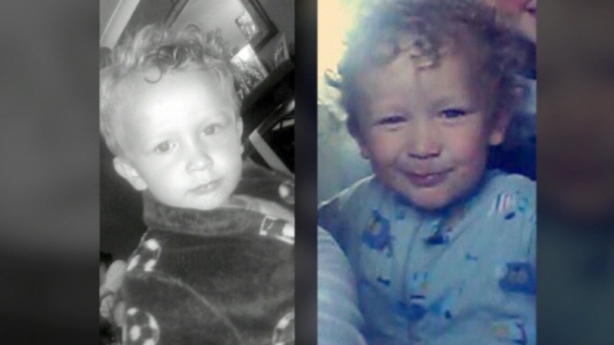 Mary, who was just five months old, was the baby and treasured by the whole family.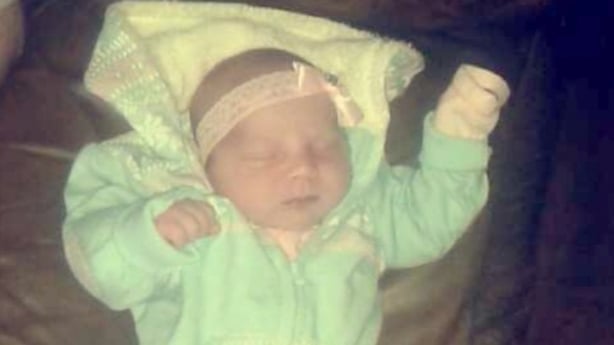 Fr Farrell pointed to the goodwill and generosity shown in the aftermath of the tragedy. He said this needs to be built on, and added:
"This is a watershed moment which demands a new departure. We need together to make the deaths and the loss involved in this tragedy matter, not just to this family, but to all in our society, Traveller and settled.
"There are important lessons to be learned. We must learn, above all, to walk in the shoes of the other if we are to develop genuinely inclusive and pluralistic societies. Many of us in the settled community have failed to walk with empathy in the shoes of our brothers and sisters in the Traveller community," Fr Farrell said.
A message from Pope Francis was also read to the congregation. In it the Pontiff expressed his deep sadness over the tragedy.
Prayers will be held at the Church of the Assumption in Bride Street tomorrow before the family is laid to rest in Crosstown Cemetery.