Born on 9 January 1929 in Killyclogher, near Omagh, Brian Friel was the son of a schoolteacher, and a postmistress from Glenties in Donegal, a place that was to inspire 'Ballybeg', the fictional location of many of his plays.
The Friel family moved to Derry when Brian was ten and he attended St Columb's College in the city.
He followed his father into teaching, but was writing short stories and plays at the same time and became a full-time writer in 1960.
Friel spent a short time at the Tyrone Guthrie Centre in Minneapolis and on his return wrote his breakthrough work Philadelphia Here I Come.
The play, which depicts an emigrant on the eve of his move to the US premiered at the Gaiety Theatre as part of the Dublin Theatre Festival in 1964.
Innovative in its use of two actors to play the central character - Gar Private and Gar Public - it explored major themes of its era including emigration, family relationships and rural versus urban life.
Friel wrote over 30 plays in all. Many, including Lovers, and Aristrocrats, looked at family relationships and changes in Irish society, while he also explored political themes in dramas such as The Freedom of the City.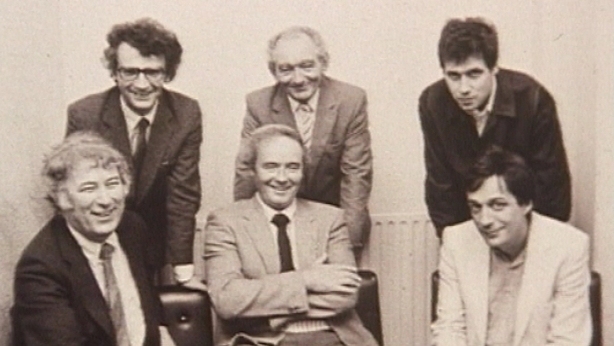 In 1980 he formed the Field Day theatre company with Stephen Rea, its first production being Friel's own Translations.
Set in Baile Beag – Ballybeg – in the 19th Century, the play depicts events surrounding the official mapping of the area including the translation of place names.
The play explores issues including language, identity and culture and the issue of translation itself is deftly handled, with characters in the play speaking either English or Irish as appropriate, although the audience hears the work in English.
Friel explored family relationships again – in particular amongst women – in Dancing At Lughnasa, the story of the Mundy sisters, set in 1930s Ballybeg.
The play won three Tony awards on Broadway in 1992 including Best Play and was made into a film starring Meryl Streep.
Friel also wrote a number of works based on monologues, among them Faith Healer.
The story of Frank Hardy premiered at the Abbey Theatre in 1980 starring Donal McCann, while Ralph Fiennes took the lead role in a production at the Gate Theatre in 2006, a production which later moved to Broadway.
Friel was also renowned for his adaptation of other works, including plays by Chekhov, to whom he has been compared.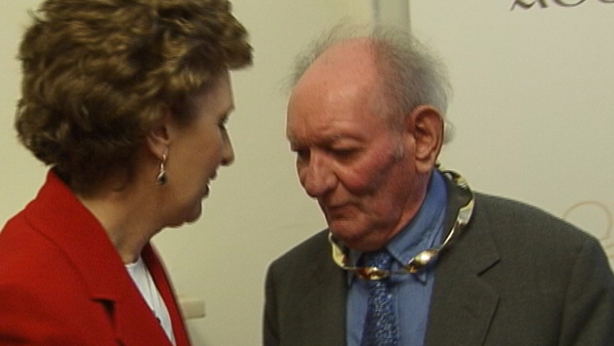 He received numerous awards, served for a time as a Senator and was a Saoi of Aosdána.
A theatre bearing his name opened at Queens University Belfast in 2009.
Although he did not give many formal interviews, when he did speak in public he was invariably witty and courteous and often self deprecating.
In Self Portrait, which he wrote in 1972, he said: "I am married, have five children, live in the country, smoke too much, fish a bit, read a lot, worry a lot, get involved in sporadic causes and invariably regret the involvement, and hope that between now and my death I will have acquired a religion, a philosophy, a sense of life that will make the end less frightening than it appears to me at this moment."