Investigators have recovered 13 guns from the scene of yesterday's college shooting in Oregon and from the gunman's apartment.
The weapons, six found at the scene and seven at his home, were all legally purchased.
The gunman who shot dead nine people at Umpqua Community College has been identified by US media as 26-year-old Chris Harper-Mercer.
Authorities said that some of the weapons had been bought by the gunman, while others had been purchased by family members.
In addition to the weapons found at the college, investigators also found a flak jacket with steel plates and five magazines of ammunition.
Additional rounds of ammunition were found at the man's home.
Mercer was shot dead by police after he had killed nine people and wounded seven in the Snyder Hall at Umpqua Community College in Roseburg.
Witnesses say Mercer fired dozens of shots into a classroom full of screaming students before being killed in an exchange of gunfire with two police officers.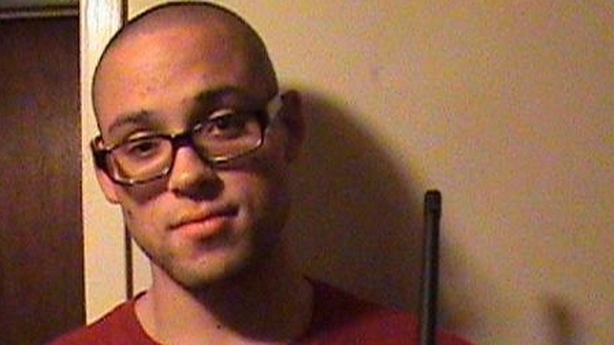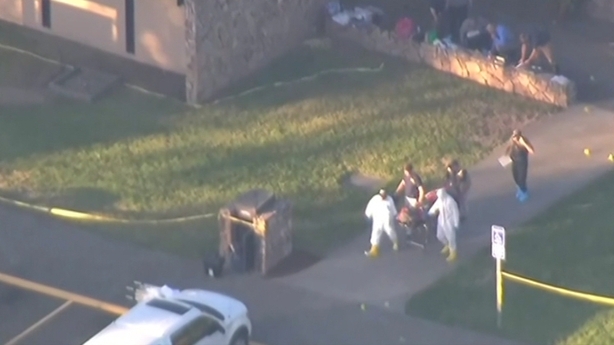 "He appears to be an angry young man who was very filled with hate," the Times quoted one law enforcement official as saying.
Audio from police dispatch radio recording details gunman's movements during shooting in Oregon https://t.co/IoXHnmVIO1

— RTÉ News (@rtenews) October 2, 2015
In the aftermath of the mass-shooting local authorities said they had identified Mercer, however the county sheriff vowed never to say his name.
Oregon mass shooting: Sheriff refuses to say killer's name https://t.co/ZdSpbKYS9A

— RTÉ News (@rtenews) October 2, 2015
United Nations Secretary-General Ban Ki-moon has called for the US to take action to reduce gun violence following the incident.
"The Secretary-General expresses his strong hope that the United States, through the robust democratic process that characterises it, will be able to take the necessary action to reduce the appalling toll in human life that gun violence is taking on American society," UN spokesman Stephane Dujarric said.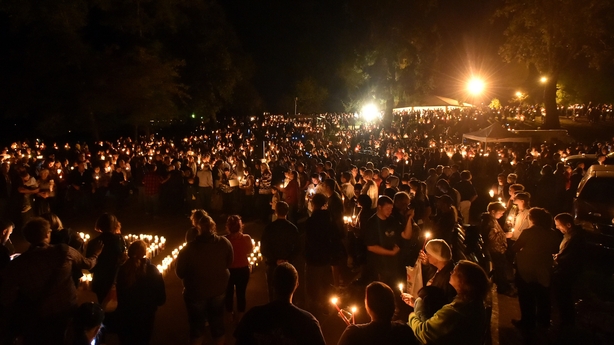 According to published eyewitness accounts, the gunman at one point ordered students to stand up and state their religion before spraying the classroom with bullets.
"The law enforcement investigation into the shooter and his motivations is continuing," Douglas County Sheriff John Hanlin told reporters at a news conference.
He also said three of the wounded victims were in critical condition in hospital.
A social media profile, which appears to belong to the gunman, contains a video featuring archive footage of the IRA, a number of images of IRA members in military uniform and a reference to an edition of An Phoblacht magazine.  
Other online profiles also bearing the gunman's name showed he had a further interest in mass shootings.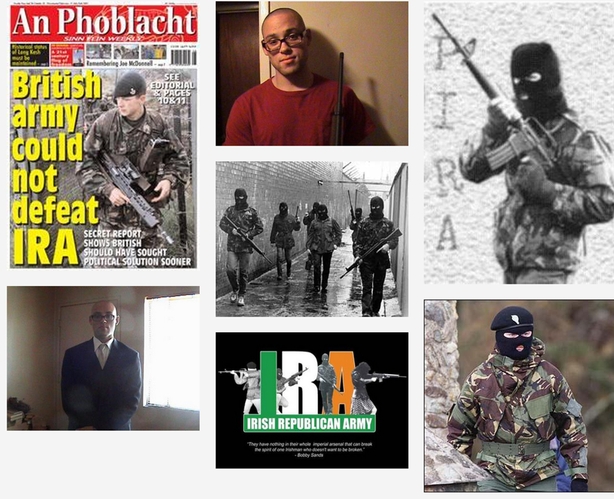 A man who identified himself as the father of the suspected gunman told reporters he is "shocked". 
Speaking to a group of reporters outside of his home in Tarzana, California, Ian Mercer said he would not answer questions, but confirmed that he is the father of the man media identified as Chris Harper-Mercer.
Father of suspect speaks of his 'shock' at news of the shooting in Oregon https://t.co/W3Bqllkr6u

— RTÉ News (@rtenews) October 2, 2015
"Obviously, it's been a devastating day. Devastating for me and my family," said Mr Mercer. "I'm just as shocked as everybody at what happened today. I've just been talking to the police and the FBI. That's all the details I have right now, is what you know already." 
Deadliest incident of US gun violence this year
The shooting in Roseburg, a former timber town on the western edge of the Cascades 418km south of Portland, was the latest in a series of deadly mass shootings at US college and public school campuses, movie theatres, military bases and churches in recent years.
The ten people killed surpassed the death tolls from two previous mass shootings - a gun battle between rival motorcycle gangs in Waco, Texas, in May, and the attack of a gunman at a black church in Charleston, South Carolina, each of which claimed nine lives - to mark the deadliest incident of gun violence in the US this year.
Not counting yesterday's incident, a total of 293 mass shootings have been reported since January 2015, according to the Mass Shooting Tracker website, a crowd-sourced database kept by anti-gun activists that defines a mass shooting as any event in which four or more people are shot.
The killings have fuelled demands for more gun control in the US, where ownership of firearms is protected by the Second Amendment of the US Constitution, and better care for the mentally ill.
US President Barack Obama, speaking just hours after the attack, said the mass killing should move Americans to demand greater gun controls from elected officials.
"Somehow this has become routine," a visibly angry Mr Obama said. "The reporting is routine. My response here, at this podium, ends up being routine ... We've become numb to this."