The Taoiseach has said that a measure of "common sense" should have been used after a 90-year-old woman was brought to court after she erected a satellite dish outside her home, in breach of planning laws.
Responding to Fianna Fáil leader Micheál Martin, who suggested a clause be put in the planning development bill to avoid such cases, Enda Kenny said a clause was not required.
Mr Kenny noted that apart from what he heard in headlines, he was not fully aware of the details of the case.
However, he said: "Anyone dealing with an issue like that should be able to apply a measure of common sense and not have it end up in court".
Anne Rudd from St Enda's Road in Terenure in Dublin today avoided a criminal conviction but will have to pay €1,500 towards Dublin City Council's legal costs for taking her to court.
She was prosecuted by Dublin City Council for failing to remove the satellite dish within the required time after an enforcement notice was served earlier this year.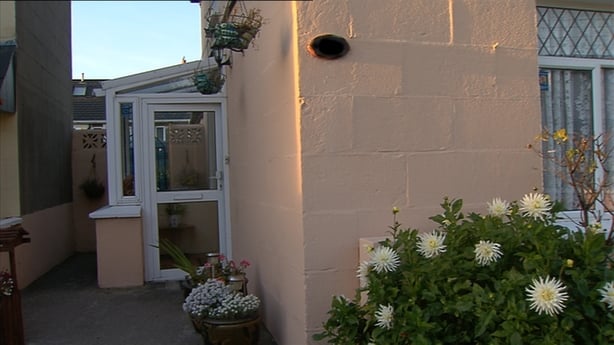 At Dublin District Court this morning Ms Rudd's daughter, Ann Claxton, told Judge John O'Neill her mother had misunderstood the first warning letter sent last February, and her family only became involved in June when a second letter was sent.
She said she had contacted the council to say they would have the dish removed as soon as practicable.
She said Dublin City Council was aware it was dealing with a 90-year-old woman.
Ms Rudd had been sent an enforcement notice requiring her to remove the satellite dish by the end of June. The dish was removed at the end of July.
She was sent a summons last month charged with an offence under section 154 of the Planning and Development Act.
Planning enforcement Officer with Dublin City Council James Cosgrave told the court he began an investigation last February after receiving a complaint about satellite dishes on a number of houses along the same route.
He said he had given some leeway and allowed extra time for the dish to be removed before issuing proceedings.
He said a warning letter was issued in February but the dish had not been removed by the time he last inspected the premises on 21 July.
Judge O'Neill said he understood the situation and that Ms Rudd "could do without this" at her stage in life.
However, he said the facts as presented were that she had received a letter as far back as February and was later given three weeks more than usual to take the satellite dish down.
He said the council was seeking its costs of more than €2,000, which may seem a lot, but the number of inspections and letters issued had to be considered.
The judge adjourned the case to allow the family time to speak to solicitors for Dublin City Council.
The case was later adjourned to allow time for a contribution to be made towards Dublin City Council's costs.
Outside court Ms Claxton said they had agreed to pay €1,500 towards the city council's costs.
She criticised what she said was a poor use of resources to bring a 90-year-old woman to court.
She said she believed most people would not be aware they were in breach of planning laws by having a satellite dish on the front of their home.
Ms Rudd said at first she thought the warning letters were "a big joke" and then was "absolutely sick to her stomach" when she discovered she would have to go to court.
She said she had been given the satellite dish as a present for her 90th birthday because her TV was very old.