The CEO of the Peter McVerry Trust has warned that the housing shortage is putting pressure on services for vulnerable homeless people.
Pat Doyle has urged the Government to bring in emergency legislation to allow for the rapid building of housing in the short term.
Mr Doyle made the comments following the death of a man who had been sleeping rough in Dublin.
The man, aged in his mid 30s, was found dead on Friday morning at Dawson Lane in the city centre.
It is understood he was from outside of the Dublin area, and had engaged with homeless services in another area, before coming into contact with the Peter McVerry Trust homeless services last December.
Mr Doyle said the man's contact with the Trust's services had been sporadic, but the organisation had been dealing with him this week.
He said the man had accessed a bed in temporary accommodation on Wednesday evening, but could not get a bed on Thursday evening.
Mr Doyle said the man was the fourth homeless person that his organisation knew of who had died over the last six weeks.
However, he was the only one of those four who had died on the street.
Mr Doyle said the homeless population was made up of some of the most vulnerable in society and some of them had complex needs and the issue for his group was not a homeless crisis, but a housing crisis.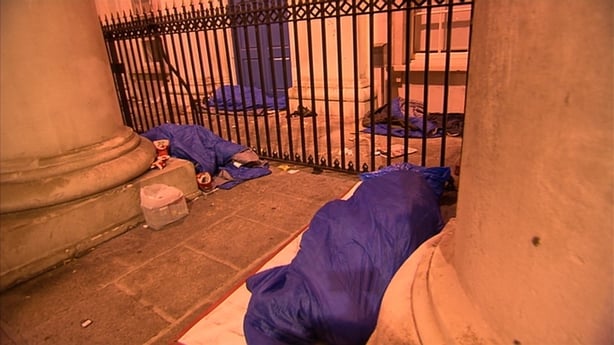 He said there were a number of people in emergency homeless accommodation that needed a house, but rent caps were at a minimum, and there was no housing, and a very small pool of private, rented accommodation.
Mr Doyle said it was necessary to get people who were ready for housing out of emergency accommodation to make sure that there are beds for the most vulnerable.
He said if people ready for housing could be got out of homeless services, than vulnerable individuals could be accommodated in emergency beds where they could be monitored.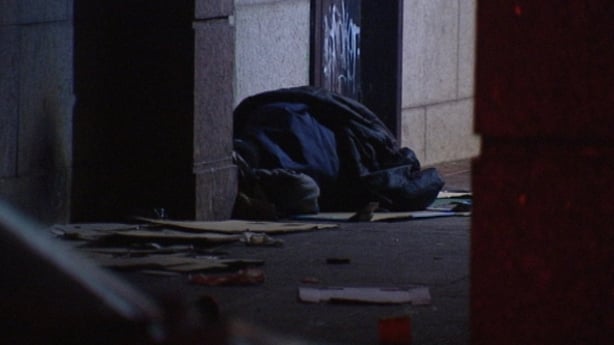 Mr Doyle said the Government needed to name the current crisis as a housing crisis, and bring in emergency legislation to allow for the rapid build of housing in the short term, such as the modular housing currently being proposed in the Dublin area.
Head of Advocacy with Focus Ireland Mike Allen said: "We need to make sure there are enough emergency beds for everybody that needs them, but we must remember this is fundamentally a housing crisis," he said.
The Dublin Simon Community said: "The numbers speak for themselves and clearly interventions to date have not been effective.
"How bad does the situation need to get before the Government acts decisively and quickly? What will it take for the homeless emergency to get the emergency response needed?
"As we move into the colder winter months we are extremely concerned for people who are forced to sleep on our city pavements, exposed and vulnerable."