A renewed appeal for assistance in identifying the body of a man, which was found on the outskirts of Galway a year ago, has been issued by gardaí.
Despite extensive investigations, detectives have no idea who the man is or where he came from.
It is thought the man was aged between 30 and 40. He was around 1.83m (6ft) tall, with black hair and a strong build.
His decomposing body was discovered on 27 September 2014 by a local person walking his dog in a wooded area close to Rusheen and just metres from the shoreline.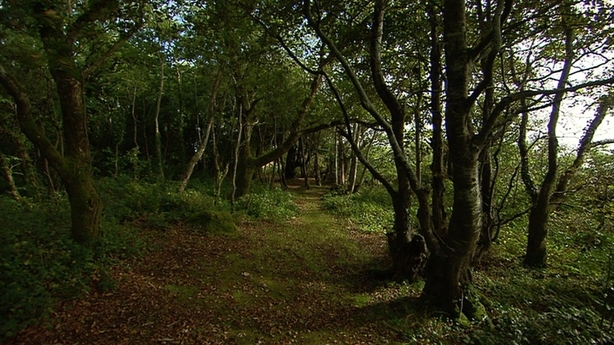 While his death is not being treated as suspicious, he left no trace as to his identity and no indication how he ended up on the western fringes of Galway city.
Gardaí believe his remains lay undiscovered for four to six weeks after his death.
His clothes - a leather jacket, jeans and white and blue runners - were most likely purchased in North America. The clothing was manufactured in Jordan and bore the 'Athletech' brand name.
However, apart from two banknotes, £10 and €5, a gold watch and a single front-door-type key, there was nothing else that gave a clue to his identity.
His clothing and the bank notes suggest he may have travelled from the US, Canada or the UK in the weeks prior to his death.
Items that Gardai in #Galway hope may jog the memory of someone, as they try to id. body of man found here a year ago pic.twitter.com/4mqY0t6aaz

— Pat McGrath (@patmcgrath) September 25, 2015
Over the last year a facial reconstruction of the man has been circulated widely but to no avail.
However, gardaí believe somebody must have interacted with him in the hours or days before his death.
The man would have travelled from either the Bearna or Salthill direction to reach the place where he died.
Gardaí have checked DNA databases in Ireland and abroad in an effort to identify the man.
On the anniversary of the discovery of the man's body, investigators in Salthill are appealing for anyone who may be able to assist in their inquiry to come forward.
They are particularly interested in hearing from anyone who may have noticed somebody walking alone close to the Silver Strand in early to mid-August last year.
Gardaí say the man had a prominent gap between his two top front teeth, which would have been apparent to anybody who had spoken or interacted with him.
Anybody who feels they may be able to assist in the investigation is asked to contact Salthill Garda Station on 091-514720.
Similar case solved days before 2014 discovery
The case bears a striking similarity to another investigation, which detectives in Galway only formally completed days before the discovery of this man's remains last September.
That involved an eight-year quest to identify a body which was found close to Lough Inagh in Connemara in 2006.
A post-mortem showed no signs of a violent death and no evidence of injuries but there was no missing person that fitted the particulars of the man and no DNA match.
However, a bag found near his remains did yield some clues.
It contained eyedrops, a hairbrush, a juice carton and crucially a pair of sunglasses with a cleaning cloth that was stamped with the address of a German optician.
This allowed Galway gardaí to focus their efforts on finding someone in the German city of Kiel, close to where the glasses originated.
It took years, during which a facial reconstruction was circulated widely, and eventually a brother of the man spotted the likeness resembled his sibling.
He arranged for dental records to be supplied to gardaí and the man was formally identified as Arno Schmitz on 24 September last year.