US President Barack Obama has directed his administration to prepare to take in at least 10,000 Syrian refugees over the next year, the White House has said.
It is the first specific commitment the United States has made toward increasing its acceptance of refugees from the war-torn country.
The US has taken in 1,500 refugees since the start of the Syrian civil war in 2011, with 300 more expected to be cleared by October.
However, refugee advocates and some members of Congress said taking in an additional 10,000 refugees does not go far enough toward addressing the humanitarian crisis triggered by the war.
In a letter distributed to House members, Democratic Representative David Cicilline asked Mr Obama to accommodate 65,000 Syrian refugees by the end of 2016.
Religious groups have called for the US to accept 100,000 Syrian refugees.
Elsewhere, a number of eastern European foreign ministers are to meet their counterparts from Germany and Luxembourg tomorrow to discuss the ongoing refugee crisis.
Foreign ministers from the Czech Republic, Hungary, Poland and Slovakia are to attend the meeting in Prague.
The meeting "shall contribute to better mutual understanding among EU member states in (the light of) some differing views concerning the solution of the current migration crisis," it said in a statement. 
The European Union's eastern members have taken the hardest stance against compulsory quotas proposed by the EU Commission to ensure fair distribution of refugees among the 28-member bloc. 
The Visegrad-four prime ministers in unison rejected the quotas last week, adding that the EU should focus on tackling the root causes of the migrant crisis, protecting the Schengen borders and fighting migrant smugglers.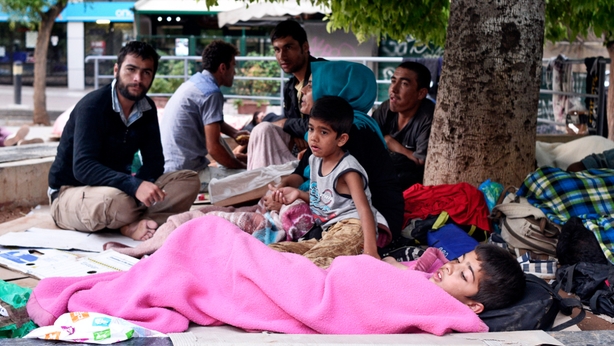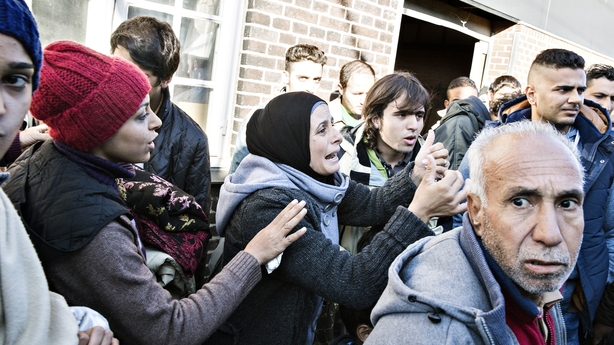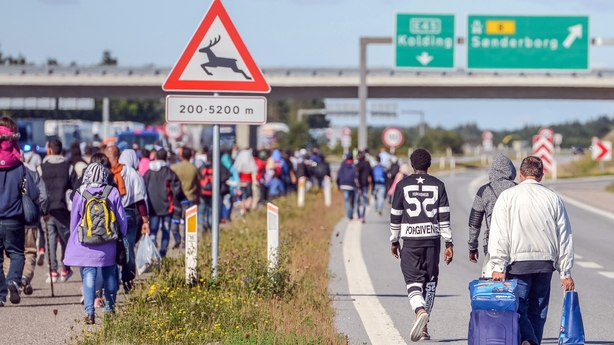 Yesterday, European Commission chief Jean-Claude Juncker asked EU states to agree next week to relocate 160,000 refugees from overstretched EU frontline countries Greece, Hungary and Italy.
Under the plan, the Visegrad-four countries would take in thousands of refugees - but far fewer than Germany and France.
The European Parliament has overwhelmingly backed Mr Juncker's plans, with legislators voting in favour of the motion for a permanent mechanism of binding quotas to deal with future emergencies.
Austrian Railways has suspended its services to Hungary after trains arrived from Budapest packed with migrants.
"Because of the massive overcrowding of trains coming from Hungary, OeBB has to suspend train services to Hungary temporarily," the company said in a statement.
Denmark's train operator said it expected rail traffic across the German border to resume later today, after police ordered services to be suspended due to an influx of migrants.
Police meanwhile announced they were letting refugees travel freely through Denmark without registering if they did not want to seek asylum there.
This would allow them to head to Sweden which is the preferred destination of many because of its more welcoming and generous asylum policy.
"We can't hold foreigners who don't want to seek asylum" in Denmark, national police chief Jens Henrik Hojbjerg said.
The police decision appeared to contradict the Danish political line.
Prime Minister Lars Lokke Rasmussen insisted on Monday that refugees arriving in Denmark ought to be registered and have their asylum requests processed there.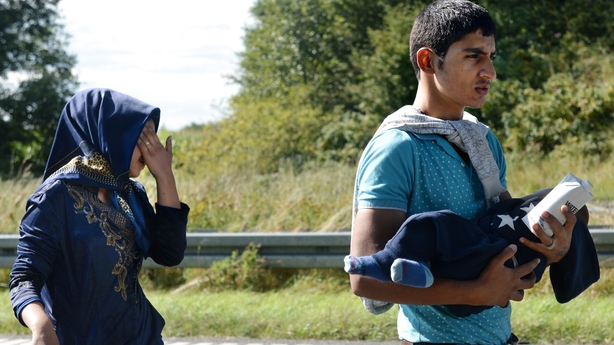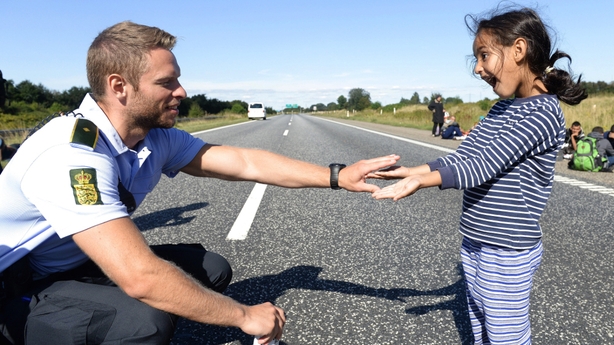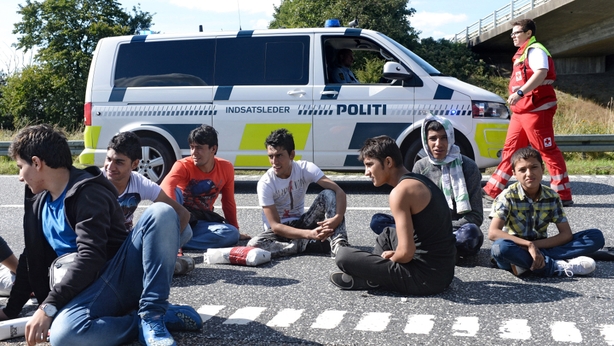 Meanwhile, Danish train operator DSB said trains would be functioning normally today between Flensburg in northern Germany and Padborg in southwestern Denmark.
However, a busy ferry crossing in Rodby, around 135kmsouth of Copenhagen, would remain closed to trains a day after 340 refugees refused to disembark from services arriving from Germany, Denmark's southern neighbour, demanding to continue on to Sweden.
Many of the refugees refused to register with Danish authorities.
After lengthy negotiations, around 100 of them agreed to remain in Denmark and lodge their asylum requests there.
The 240 or so others were allowed to disembark late last night without police intervening.
"Where they have gone I don't know. I think they were picked up by private cars or have taken taxis further away. We are no longer monitoring them," police commissioner John Andersen told news agency Ritzau.
Sweden, one of many European countries struggling with the worst migration crisis since World War II, has become a top EU destination for refugees by issuing permanent residency to all Syrian asylum seekers.
In contrast, Denmark has sought to reduce the influx by issuing temporary residence permits, delaying family reunions and slashing benefits for newly arrived immigrants.
Meanwhile, ferry operator Scandlines announced that only passengers travelling by car would be let aboard ferries between Rodby and Puttgarden in Germany.
The ferries usually carry both cars, trains and passengers on foot.
Police yesterday closed part of a motorway near Padborg for a few hours after around 300 refugees, including large numbers of women and children, set off on foot for Sweden.
The migrants had been housed in an old school building after arriving in the town but took to the road, saying they wanted to travel north to Sweden.
Some elderly people called off their 300km trek to Copenhagen, the jumping-off point for crossings by bus, train or car to Sweden.
Yesterday afternoon the rest of the group left the motorway to spend the night in a local community centre.
According to Danish authorities, 3,200 refugees have arrived in Denmark since Sunday, of which 400 have sought asylum.
UN council considers EU response to migrant smugglers
Meanwhile, the UN Security Council is considering allowing European naval forces to board and search ships on the high seas in an effort combat the smuggling of migrants, diplomats said. 
The draft Security Council resolution, focused on ships leaving from Libya, is currently being circulated among the five permanent members of the Security Council and the other European countries affected.
But it has not yet been distributed to the full 15-member Security Council, diplomats said.
Russian Ambassador to the UN Vitaly Churkin, this month's president of the council, said the resolution "may well be adopted in September."
Another Security Council diplomat expressed hope the resolution could be adopted "in the next couple of weeks, before the UN General Assembly" meets in late September.