Tánaiste Joan Burton has said Ireland can accept, over a period of time, up to 5,000 refugees and there will not be a cut-off at that figure.
Speaking on RTÉ's News at One, the Labour Party leader said Ireland needs to push for a peace settlement in Syria using the UN General Assembly.
She also said the people will be coming to Ireland under the Refugee Programme rather than entering the Direct Provision system.
"These are people who will come in like the people from Bosnia before them and, indeed, from Vietnam before that.
"They will come in as what are called, in UN terms, 'Programme Refugees'.
"In other words, we have made positive arrangements to accept these people, who, under the Geneva Convention, as we know are fleeing war and fleeing total breakdown and dissolution in their own country," Ms Burton added. 
Tánaiste Joan Burton said that Direct Provision will not arise in the case of people from Syria https://t.co/60cUMhV6Zc

— RTÉ News (@rtenews) September 7, 2015
Meanwhile, Minister for Defence and Agriculture Simon Coveney has said the Government needs to ensure that a structure is put in place to accommodate and look after refugees properly.
He told RTÉ's Six One News that the Government will meet this week to discuss the refugee crisis and is anxious that a generous approach is taken.
Mr Coveney said the Government is currently looking at empty buildings and accommodation that might be suitable.
He said that most refugees will want to be part of Irish society.
Mr Coveney said: "About 32%, we know, of refugees crossing the Mediterannean at the moment are from Syria. And they, literally, have no homes to go home to.
"They have no country to go home to, because it is such a broken country now. I expect that many families that come to Ireland will want to be Irish citizems in the future. I think they can offer something to Ireland that is very positive. It's up to us as a Government to put a structure in place." 
Bishop calls on parishioners to house refugees
Elsewhere, the Bishop of Elphin has called on parishes in his diocese to begin identifying suitable accommodation that could be made available to refugees when they reach Ireland.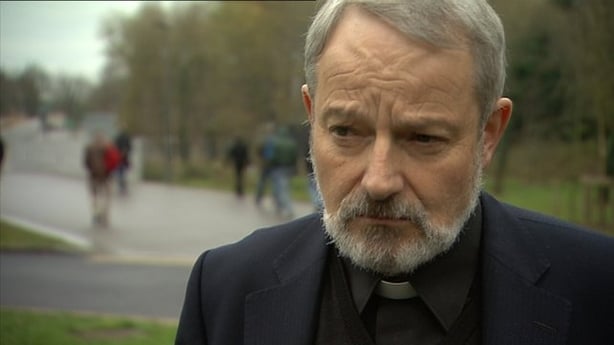 Speaking on RTÉ's Today with Sean O'Rourke, Bishop Kevin Doran said the appeal had been prompted by parishioners' desire to do something to help migrants.
Dr Doran said he was asking priests to engage with parishioners to identify places that are available, "be it a vacant house or a granny flat".
He said: "It seems to me that if we could quantify what was there and the quality of it that we could then work in partnership with the local authorities and with other voluntary bodies to try to match up needs with availability."
Dr Doran said even a medium-sized village or community might be able to support as many as two families.
He said if the project was done well, communities might realise they have the solution to Ireland's homeless crisis as well.
Asked if he would open his own doors to refugees, Dr Doran said he would be open to looking at the possibility but said a family living in his residence would not necessarily have the degree of privacy needed to get on with their lives.
Separately, Archbishop of Dublin Diarmuid Martin has asked Crosscare staff to begin working on a draft programme of support for refugees.  
Crosscare is the social care agency of the Archdiocese of Dublin. 
It also plans to work directly with Dublin priests and parishes in co-ordinating appropriate migrant support at local level.
Bishop of Down and Connor Noel Treanor has appointed a team of diocesan leaders, including representatives of Trócaire and St Vincent de Paul, to assess what resources could be made available to host refugees from Syria, Iraq and North Africa.
He said he was acting on yesterday's appeal by Pope Francis for parishes, religious communities and monasteries across the world to house refugees.
He also said his team will explore with other Christian denominations and faiths and with relevant departments at Stormont the most effective contribution his diocese can make in response to today's decision by the British government to resettle up to 20,000 refugees from Syria over the next four-and-a-half years.
Elsewhere, four Syrian refugees have arrived at a designated refugee centre at the Hazel Hotel in Monasterevin, Co Kildare.
A further 70 people are expected to arrive before the end of the month.
Fianna Fáil TD for Kildare South Sean O'Fearghail said the refugees would probably stay at the hotel for a three- to four- month period while their situation was being assessed.
After that it is understood they will be sent to permanent accommodation at one of six locations around the country.
Mr O'Fearghail said he was not aware of where those locations are or what the state of readiness of the accommodation was at the moment.