Oireachtas banking inquiry Chairman Ciarán Lynch has said it is "unfortunate and unsatisfactory" that the European Central Bank has chosen not to engage with the inquiry.
He said that the ECB has written to the committee declining to participate in its work.
The banking inquiry is expected to hold the last of its public hearings this week and then it will go into private session to start preparing a report.
The ECB, being outside Irish jurisdiction, cannot be compelled to come before the committee and has declined to give evidence in any form on its role in Ireland's banking crisis
Former ECB chief Jean-Claude Trichet did take questions from the committee at an event he was attending in Kilmainham last April, after he had left the bank.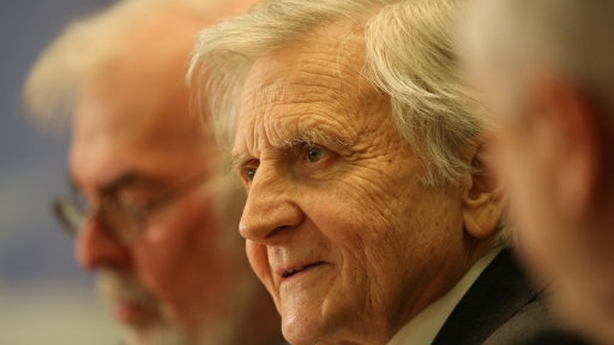 The public hearings of the committee will end this Thursday.
A draft report will be circulated to all affected parties and then submitted to the Dáil and Seanad after the evidence is reviewed