The head of the UN refugee agency has said Europe's migrant crisis is "manageable" if countries worked together.
In an interview with French TV and radio stations, Antonio Guterres said: "The European asylum system is deeply dysfunctional, it works badly.
"Some countries make the necessary effort and the effort of many others is nearly non-existant"
"With 4,000 refugees arriving in Europe every day... the system has become chaotic, nothing is in place that allows this to be handled in an efficient and humane manner," he said, calling for "effective reception centres" where migrants arrive in Greece, Italy and Hungary.
"It is a very serious problem... but on the scale of the planet it is not one of the biggest crises," said the former Portuguese prime minister.
He said: "It is a manageable crisis if everyone agrees on a joint action plan."
Mr Guterres said the number of people displaced by conflicts had soared from 11,000 a day in 2010 to 42,5000 a day in 2014.
"That means there is an increase in conflicts in the world and that old conflicts have no solutions," he said, adding that he feared the situation would only get worse.
Yesterday the UNHCR said 366,402 migrants have crossed the Mediterranean to Europe this year, with 2,800 killed or missing en route.
Meanwhile, Pope Francis called on every European parish and religious community to take in one refugee family each in a gesture of solidarity he said would start in the Vatican.
Pope Francis said: "I appeal to the parishes, the religious communities, the monasteries and sanctuaries of all Europe to ... take in one family of refugees," he said after his customary Sunday address in the Vatican.
"Every parish, every religious community, every monastery, every sanctuary of Europe, take in one family," the pope said, to applause from the crowd at St Peter's Square.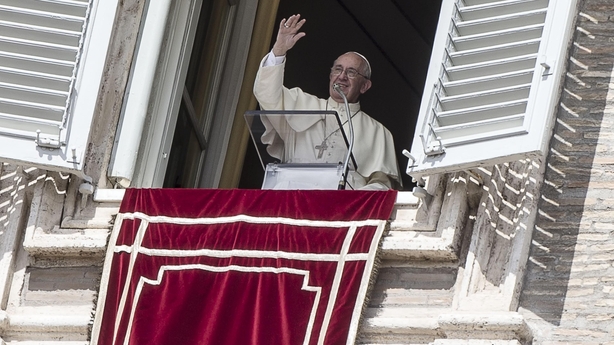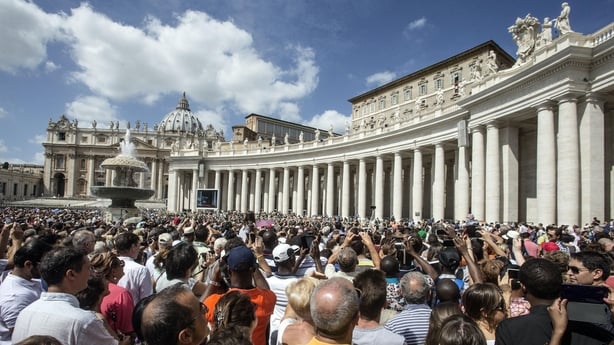 Two parishes in the Vatican will take in a family of refugees each in the coming days, he said. 
Elsewhere, the Government has announced that it would provide €60m in funding to the United Nations refugee programme.
Minister for Defence Simon Coveney said that the spotlight is on the acute refugee crisis we are seeing day after day in Europe and this demands a response.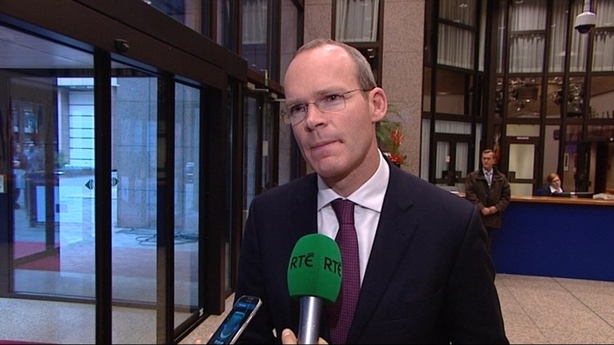 He said: "We cannot ignore the awful spectre of masses of ordinary people fleeing their homelands in search of safety and a better life for their loved ones.
"We are privileged in Europe and that privilege carries a responsibility to care for those that are less fortunate than we are."
Former minister for justice Alan Shatter has said that there needs to be a common asylum system across Europe. 
Speaking to RTÉ's This Week, Mr Shatter said Ireland cannot solve the refugee crisis but it can play a very central role at EU level. 
He said that the Dublin Convention needs to be suspended and too many EU states "sat back" knowing that under this convention that asylum seekers had to apply for asylum in the first country they arrived in.
He said this had put pressure on Greece and Italy initially.
Mr Shatter described Germany as a beacon of light in the manner in which they were dealing with the refugee crisis and said there may be a case for a Minister of State to be solely put in place to deal with the crisis but the way in which we looked at Ireland taking in refugees needs to change.
Meanwhile, Austria and Germany threw open their borders to thousands of exhausted people from the east, bussed to the frontier by a Hungarian government that had initially tried to stop them, but was overwhelmed by the sheer numbers of people yesterday.
Left to walk the final stretch into Austria, rain-soaked migrants, many of them refugees from Syria's civil war were taken by train and shuttle bus first to Vienna and then by train to Munich and other cities in Germany.
The last train carrying an estimated 1,000 refugees pulled into Munich from Austria at 1.30am, bringing the total to have arrived in the Bavarian capital since yesterday to about 8,000.
Police immediately ushered the arrivals onto another train bound for Dortmund on the opposite platform, cordoned off from onlookers in the main station terminal.
Some who wanted to stay in Munich initially refused to get on the second train, which eventually set off with all the passengers about an hour later.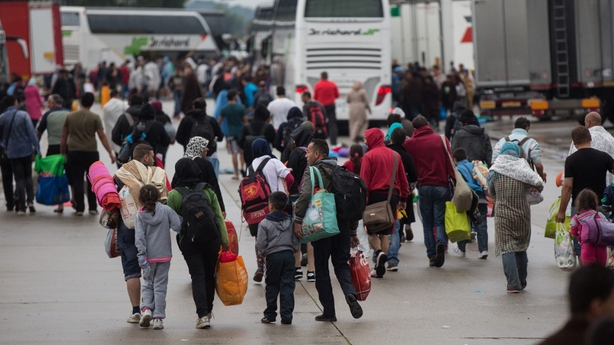 Most of those who arrived yesterday were bussed to reception centres in and around the Munich after being medically screened, fed and offered fresh clothing.
Many said they were from Syria, while others were from Afghanistan or Iraq.             
They seemed dazed by the calls of "welcome to Munich", from the few dozen well-wishers remaining at around midnight, as well as by their determination to thrust chocolate bars, bananas or bread rolls into their hands.
It is reported almost 11,000 new refugees arrived through the southern state of Bavaria today. This is in addition to 6,800 who arrived there on Saturday.
Munich police said Arabic-speaking interpreters were helping refugees with procedures at the emergency registration centres.
The seemingly efficient Austrian and German reception contrasted with the disorder prevalent in Hungary.
German Interior Ministry spokesman Harald Neymanns said Berlin's decision to open its borders to Syrians was an exceptional case for humanitarian reasons.
He said Europe's so-called Dublin rules, which require people to apply for asylum in the first EU country they enter, had not been suspended.
"The Dublin rules are still valid and we expect other European Union member states to stick to them," he said.
After days of confrontation and chaos, Hungary deployed more than 100 buses overnight to take thousands of the migrants who had streamed there from southeast Europe to the Austrian frontier.
Austria said it had agreed with Germany to allow the migrants access, waiving the asylum rules.