Two Syrian brothers who drowned with their mother as they were trying to reach Greece have been laid to rest in the Syrian town of Kobane.
A photograph of the tiny body of three-year-old Aylan Kurdi, washed up on the shore, quickly became a viral symbol of the tragedy of refugees.
It prompted a wave of sympathy and outrage at the perceived inaction of developed nations in helping refugees.
Abdullah Kurdi, their father, wept as the bodies of Aylan and his five-year-old brother Galip were buried along with their mother in the "Martyrs' Ceremony" in the predominantly Kurdish town near at the border with Turkey.
The Syrian-Kurdish refugee brothers found dead on a Turkish beach have been buried in Kobane http://t.co/t8LPCmJ3J2 pic.twitter.com/zWIProzRj2

— AJE News (@AJENews) September 4, 2015
Speaking at the border crossing, Mr Kurdi said he hoped the death of his family would encourage Arab states to help Syrian refugees.
"I want from Arab governments - not European countries – to see (what happened to) my children, and because of them to help people," he said in footage posted online by a local radio station.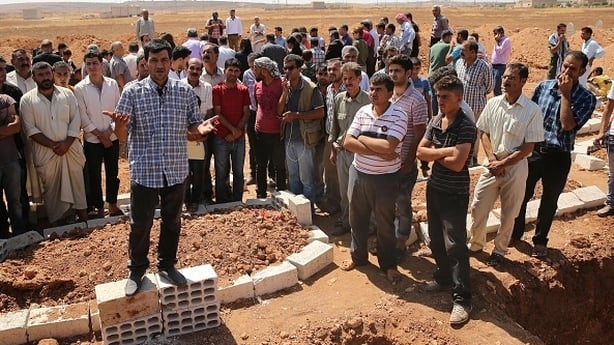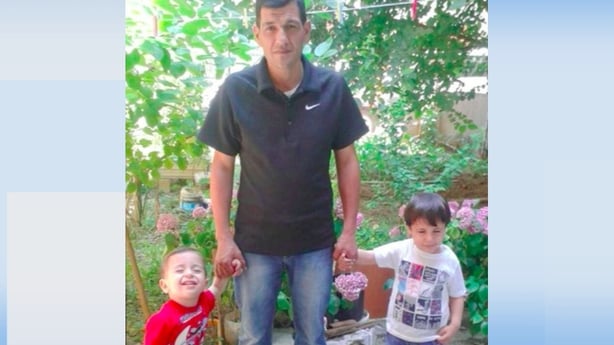 Twelve Syrian migrants drowned in the incident on Wednesday when two boats sank in Turkish waters as they were heading towards the Greek island of Kos.
"I don't blame anyone else for this. I just blame myself," Mr Kurdi told mourners. "I will have to pay the price for this the rest of my life."
He said his children were only a few of the many victims of Syria's four-year conflict and pleaded for a "solution to the tragedies" gripping his country.
Mr Kurdi arrived earlier in the day to the family's ancestral home of Kobane from Turkey.
A car carrying him and the three caskets entered the mainly Kurdish town where mourners had gathered for the funeral.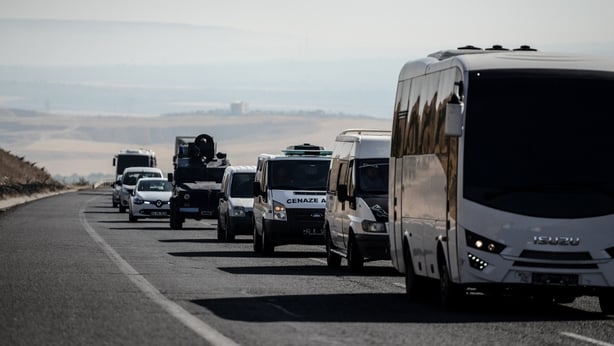 Kobane was the scene of fierce fighting between Kurdish militias and Islamic State group jihadists for control of northern Syria in the country's civil war.
Kurdish forces ousted IS fighters from the town after a months-long struggle in January.
Mr Kurdi's family was displaced several times inside Syria and had returned to Kobane in June but IS fighters re-entered the town holding hostages in several buildings in a two-day stand-off that left more than 200 civilians dead.
The family then decided to try to reach Europe from Turkey.
Mr Kurdi yesterday told Turkey's Dogan news agency: "I was holding my wife's hand. But my children slipped though my hands. We tried to cling to the boat, but it was deflating. It was dark and everyone was screaming."
Mr Kurdi was found semi-conscious on the beach and taken to hospital near Bodrum.