A link to the first modern fibre optic cable connecting North America to Europe in more than 12 years has come ashore at Garretstown in Co Cork.
The Hibernia Express link is expected to act as a major economic catalyst for the south of the country, offering super-fast transatlantic internet connection. 
It is part of a €273 million project linking Halifax in Canada to Brean in southern England which will see 60 millisecond transfer speeds between New York and London.
Over the past three months, the Resolute cable ship has been laying 4,250km of 100-gigabit-per-second fibre optic cable on the sea bed between Canada and southern England.
The cable comes within 44km of the Cork coast.
It was announced last December that a connection from the network into Cork would be created to come ashore at Garretstown beach in Kinsale.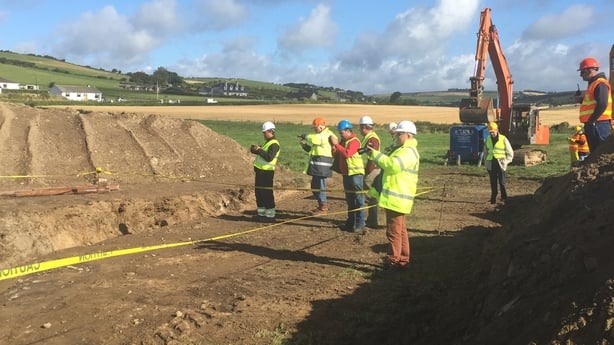 The cable was pulled through a duct along the seabed to a station close to Garretstown Beach just before 9.30am.
It will now take the ship four days to travel to the branching unit about 45km offshore to link with the main cable.