Eleven prisoners have been taken to hospital after inmates at Cloverhill Prison refused to return to their cells.
Two inmates who climbed on the roof remain there and, according to prison sources, have caused a significant amount of damage.
One inmate, who was taken hostage by other prisoners, was attacked and sustained a broken arm.
The stand-off between 60 prisoners who refused to leave an exercise yard ended yesterday afternoon.
45 voluntarily returned to their cells but 15 others armed themselves with homemade weapons.
Prison officers with riot shields and batons moved in and forcibly returned the inmates to their cells.
Extra officers had been brought in from Wheatfield Prison next door and inmates there were locked in their cells.
The inmates fought with prison officers and 11 were taken to Tallaght hospital.
Two other inmates remained on the roof at Cloverhill after climbing up there earlier.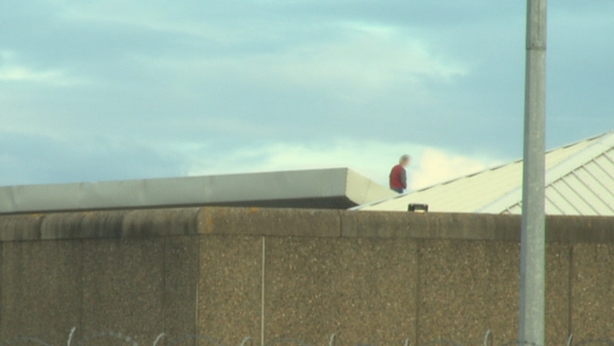 Prison authorities said that thousands of euro worth of damage has been caused and they were working to bring them down.
In a separate incident, 33 prison officers attached to the escort service reported for work but said they could not drive the prison vans because they had forgotten their driving licences.
The Prison Service described it as a wildcat industrial action by individual staff and a serious breach of discipline which will be dealt with under the appropriate disciplinary procedure.
Prisoner escorts to the Courts of Criminal Justice were delayed for a time.
The Prison Officers' Association has confirmed that it has been engaging with the Prison Service to try to resolve all outstanding issues.