About 21,000 new homes will be needed each year for the next three years to meet demand, according to a new report by the Housing Agency.
The first National Statement of Housing Supply and Demand aims to provide figures on how many homes are needed, where the demand is and the types of homes required.
This report by the Housing Agency shows that just over 11,000 new homes were made available last year, around 4,000 less than were needed. 
It shows that demand for housing will continue to grow as the population increases.
The agency estimates that smaller homes and apartments will be needed to cater for an increase in one-person and single-parent households. 
In all, 21,000 new homes will be needed each year for the next three years with the agency saying the amount of zoned residential land available is capable of supporting 414,000 new homes.
The agency said the report will be used as a resource by developers and housing authorities to determine where the future need for housing is greatest.
An updated report will be published each year to ensure that the information is reliable.
The Housing Agency has said that one of the most important things it can do is contribute to the certainty of the market for lenders. 
Dr Rory Hearne of NUI Maynooth has said the report focuses on the private sector and it lacks critical analysis, adding the Government has prioritised banks and developers over people.
He told RTÉ's Six One that the report is missing ambition and appreciation of the wider housing crisis.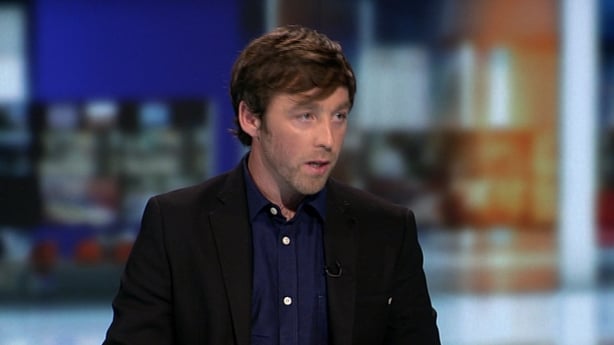 Dr Hearne said there is no explanation of what type of units are required and he believes local authority housing could address much of the demand.
He said the housing system in Ireland is in a crisis and is dysfunctional.
Dr Hearne said the Government should change NAMA's remit to become a housing delivery agency, focusing on housing need.
He added the lack of social housing is why there are so many people homeless.
Speaking earlier on RTÉ's Morning Ireland, Chair of the Housing Agency Conor Skehan said this would then allow builders to access funds, sure in the knowledge there was a market for their houses.
Mr Skehan said the biggest change contained in its National Statement of Housing Supply and Demand was regarding the types of houses needed.
"The biggest change is going to be the dramatic increase in the number of houses required for single people and two people and the fact that going out into the future our traditional three bedroom semi-d, will probably be less than a fifth of all requirements."
Mr Skehan said a lot of the problems in housing to date are due to the fact that we excessively relied on projections and models.
He said housing was incredibly complex and responds to minor changes in the market, therefore it was important that there be accurate yearly reports.