Mayo Mountain Rescue said eight people were assisted with minor injuries on Croagh Patrick despite gardaí advising people not to attempt the ascent due to poor weather conditions.

All of those who required assistance were able to walk down the mountain by themselves with some suffering from mild hypothermia.

The voluntary rescue service said that there was a significant reduction in the number of people who climbed the mountain, as a result of the weather warnings, and the cancellation of the traditional "Reek Sunday" pilgrimage.
Conditions on the mountain were said to be treacherous with heavy rain overnight and this morning leaving the ground extremely slippy and unstable in places.
Seasoned climbers say it has never been this bad at this time of year before.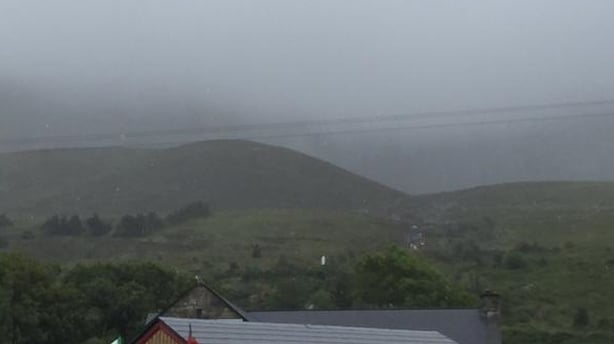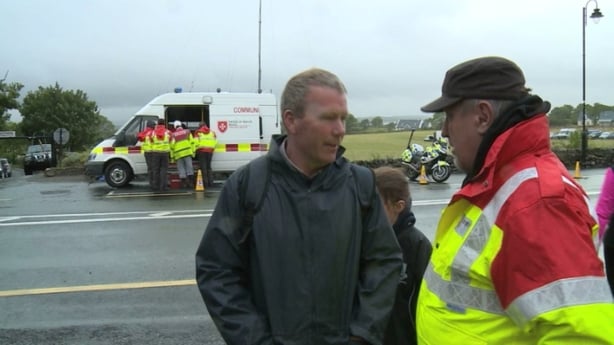 Up to 300 volunteers from more than a dozen mountain rescue teams around Ireland had travelled to Co Mayo to assist those making the climb.
Strong winds last night knocked a number of medical stations that had been set up and the glass panels on an oratory at the summit of the mountain were blown out this morning.
Steady stream of hardy souls doing the Reek regardless of warnings to the contrary pic.twitter.com/9y08k7QNJ6

— Pat McGrath (@patmcgrath) July 26, 2015
Sergeant Denis Harrington from Westport Garda Station said: "The weather conditions here today are extremely treacherous. High winds and rain have caused a lot of damage to the medical tents and structures at the top of Croagh Patrick.
"A decision was made by the officials here to cancel the pilgrimage today and we're strongly advising people not to attempt to climb the mountain due to health and safety concerns."
Masses that were due to be celebrated by the Catholic Archbishop of Tuam, Dr Michael Neary on Croagh Patrick from 8.30am, were moved to the nearby St Patrick's Church in Lecanvey instead.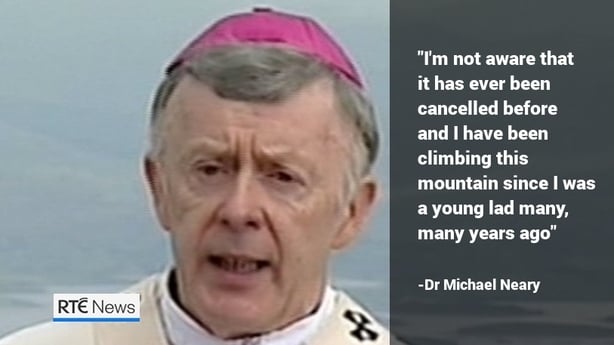 Dr Neary has said it was disappointing that "Reek Sunday" had been cancelled.
"There will be mass and confession available. Mass will be available every half hour in Lecanvey Church, which is just a little bit west of Croagh Patrick.
"It's disappointing that the pilgrimage has been cancelled. I'm not aware that it has ever been cancelled before and I have been climbing this mountain since I was a young lad many, many years ago," Dr Neary added.