There has been a 3.5% increase in the number of rail journeys in the first six months of 2015, according to provisional figures released by Iarnród Éireann.
Almost 19 million journeys were taken by passengers on DART, Commuter and Intercity services from January to June.
Increases of 1.5% and 2.1% were recorded for Intercity and Commuter services, but the growth was particularly pronounced on DART services, up 5.8% on the first six months of 2014.
In total, there were more than 8.1m DART journeys taken across the period.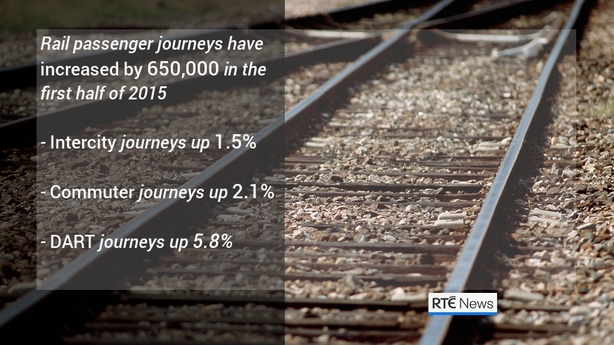 Iarnród Éireann said it has increased capacity on some services to meet the growth in demand, as well operating additional services in some instances.
2014 saw a 2.9% increase in passenger numbers compared to 2013.
The company has also said a full public consultation is planned to take place in the autumn on a new timetable to be introduced in early 2016.