Almost 300 years of Catholic parish registers, containing information on births and marriages, held by the National Library of Ireland have been made available online.
The National Library says over 50,000 unique users have visited the website since its launch at 1pm today.
Thousands of baptismal and marriage certificates, dating from the 1740s to the 1880s can now be accessed online, for free.
The dedicated website has over 390,000 digital images of parish registers.
The parish register records are considered the single-most important source of information on Irish family history prior to the 1901 Census.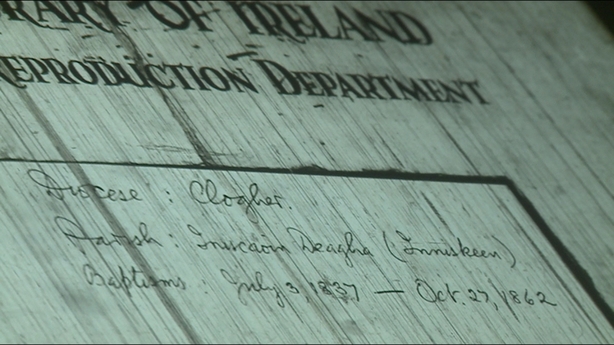 Covering more than a 1,000 parishes throughout the island of Ireland, the registers consist primarily of baptismal and marriage records.
They typically include information such as dates of baptisms and marriages, and the names of key people involved, such as witnesses or godparents.
For most genealogy researchers, parish registers provide the earliest direct source of family information as they can provide evidence of direct links between one generation and the next .
The documents can be accessed online at registers.nli.ie.