The bodies of 36 US Marines have been found on a remote Pacific island more than 70 years after they died in a bloody World War II battle.
A member of the recovery team said the remains were discovered after a four-month excavation on Betio Island in Kiribati.
Director of US charity History Flight, Mark Noah, told Radio New Zealand that the men were killed during the Battle of Tarawa in 1943.
The organisation had worked with the US Defense Department on the project.
While the remains have not been formally identified, Mr Noah said they almost certainly include those of Lieutenant Alexander Bonnyman, who posthumously received America's highest military accolade, the Medal of Honor, for conspicuous gallantry.
Bonnyman's citation says he led a series of assaults when Marines stormed the island, finally falling when he attacked a bombproof installation that was hampering the advance.
A statement on History Flight's website said Bonnyman's daughters had decided to have his remains interred in a family plot in Knoxville, Tennessee, next to his parents, with a public funeral service planned.
Overall, more than 1,000 Americans died at Tarawa, while the entire Japanese garrison of 4,800 was wiped out.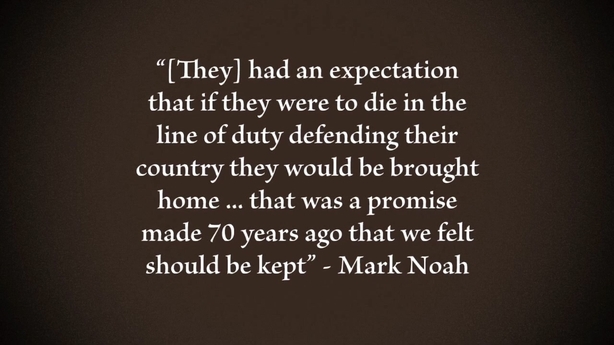 Mr Noah said the remains would be repatriated this month and identified using a combination of dental records and DNA comparison with surviving relatives.
He said the bodies of several hundred American soldiers still lay in makeshift, unrecorded graves where they were buried after the battle.
Mr Noah said efforts would continue to ensure that the bodies were returned home.
"There's a lot of work to be done on the island," he said.