Minister for Public Expenditure and Reform Brendan Howlin has said if he had the power he would not allow any increase to top pension earners in the public service.
However, he said over time everybody will have to have their pay and pensions restored because the emergency legislation under which cuts were made cannot last forever.
Speaking on RTÉ's The Week in Politics Mr Howlin said none of the proposals he had on the table now would go anywhere near restoring the very significant pension cuts that were brought in, and they would remain in place.
His comments come in reaction to a report in The Sunday Times that former ministers and taoisigh are to get an increase in their pensions as part of the Lansdowne Road pay agreement.
The newspaper reported that those who are due the increase include former taoiseach Brian Cowen, whose pension will rise from €134,000 a year to €136,000 annually over the next three years, as well as former taoiseach Bertie Ahern who will also get an increase.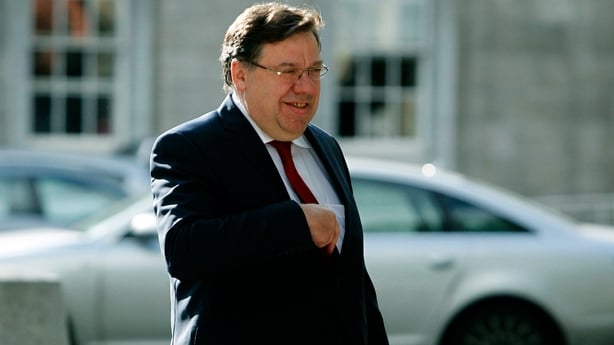 Former minister for finance Charlie McCreevy will see his pension increase from €108,000 to €110,000.
Under the Lansdowne Road Agreement cuts to public service pensions imposed over the past six years are set to be partially restored.
The minister has said there was no arrangement under the Haddington Road Agreement to permanent pay cuts for those earning over €110,000.
Mr Howlin said when speaking of public sector pay increases, it is restoration of three sets of cuts.
He said he cannot "start punishing people" as the Supreme Court has decided that politicians cannot make adverse findings against people, much less impose penalties.
The minister said the Government introduced further pension cuts, on top of cuts introduced by Fianna Fáil, and pay cuts for those earning over €65,000 in the case of this administration. That was anchored into emergency legislation, he said.
He added that the emergency is not over but "there will be a day when it will be over" and we have to plan for that.
He said that if he allowed no change there would be a challenge to that and the FEMPI [Financial Emergency Measures in the Public Interest] legislation would collapse and we would be down €2.2bn, which would be "ruinous for us".
Mr Howlin said the Government reduced pay on a proportional basis from 3% to 10% and that will have to be restored "because it was done by emergency legislation."
He said he has maintained a ceiling of €200,000 that nobody is to breach. "The vast bulk of those on high pay are consultants and consultant doctors, not the politicians you are talking about" and we need to make sure we can get consultants to work in our health system, he said.
Fianna Fáil's Finance Spokesperson Michael McGrath said despite a number of former Fianna Fáil politicians gaining from the increase, this "doesn't shape our thinking on the issue".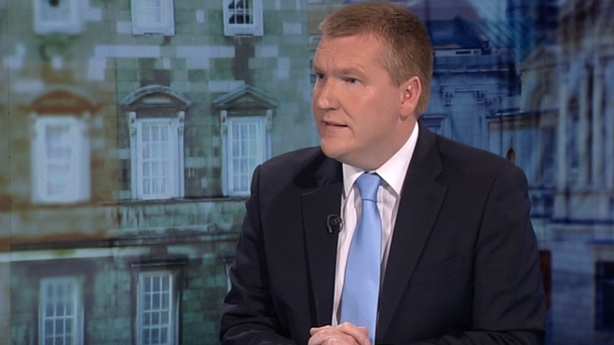 Also speaking on The Week in Politics, he said "most people would agree that it is unjustifiable to give what is an increase, albeit an unwinding of a cut, to people on very high pensions whether they be former politicians, former civil servants."
He suggested to Minister Howlin that a tweaking of the Public Service Pension Reduction, which is in place, on pensions above a certain level could "effectively negate" the increases that these people are due.
Mr Howlin said no group of workers is being prioritised but the entire public service have taken "unique sets of cuts" that the Government and its predecessor Fianna Fáil put in place.
He said the public service has been downsized say 10% and has now started recruiting again with 3,5000 more people working in the health service alone since January of last year.
He said the Government is trying to address real pressures because of years of "fiscal discipline" but they "have to do that in a rational way".
He said the restoration of pay is focusing on the lower paid public servants first.