Thousands of people have gathered at Parnell Square in Dublin city centre for an anti-abortion rally.
Organisers say the theme and aim of this year's march, titled 'Rally for Life', is to speak up for babies with a disability.
It is being organised by Youth Defence, the Life Institute, and Precious Youth.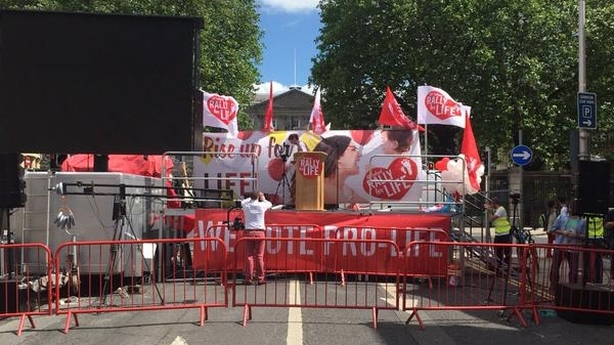 At 2.30pm demonstrators began making their way down O'Connell Street towards their finishing point outside Leinster House.
Gardaí estimated the crowd for today's rally at between 5,000 and 8,000, while organisers said the figure was between 25,000 and 30,000.    
In a statement following today's rally, Amnesty Ireland said it is not calling for abortion in Ireland on  disability specific grounds.
The organisation claims women are entitled to abortion under international human rights law if a foetus has a severe or fatal impairment, and that must be decided on a case-by-case basis.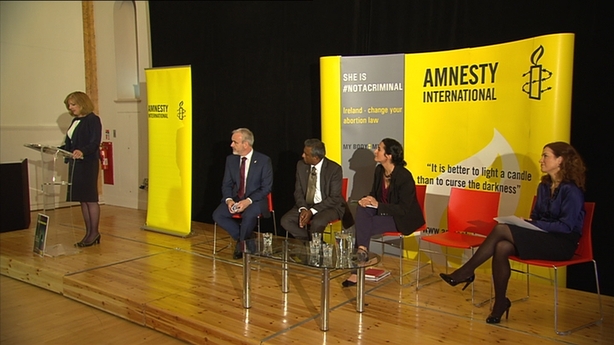 The statement added: "These decisions and the decision to have an abortion should be left to women and their doctors."
Meanwhile, a counter demonstration, 'Rally for Choice', was held simultaneously at the Spire on O'Connell Street.
A few hundred people attended the pro-choice rally.
Thousands of anti-abortion demonstrators walked past the pro-choice rally in front of the GPO on O'Connell Street in Dublin.
While demonstrators shouted slogans at each other, the atmosphere was tense but was without major incident.