More than 2,000 people have attended a demonstration organised by the Greek Solidarity Committee in Dublin city centre this afternoon.
Under the banner of 'Ireland Stands with Greece' members of the Greek community in Ireland gathered alongside anti-austerity protesters outside the Central Bank.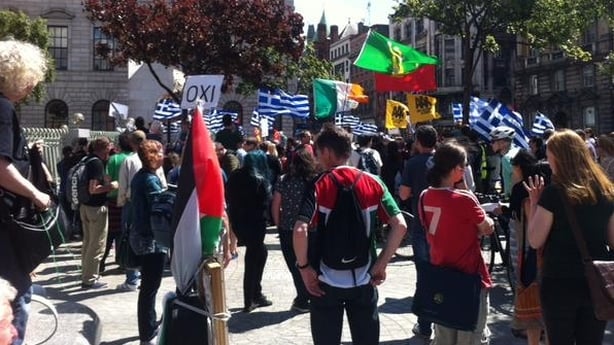 There were speeches against the Troika, but there were also calls for unity among Greek citizens, those voting both 'yes' and 'no' in tomorrow's referendum.
The demonstration made its way to the Dáil and the offices of European Commission in Dawson Street.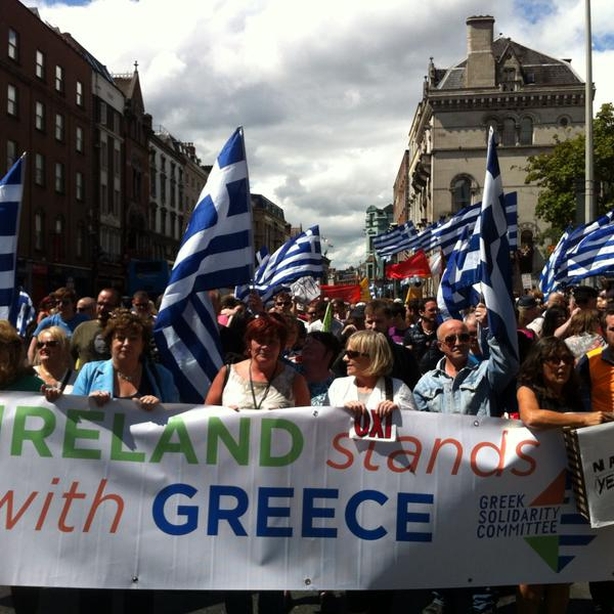 It comes as Greek Finance Minister Yanis Varoufakis accused his country's creditors of "terrorism" in an interview published today, a day before Greeks vote in a referendum on the terms of their bailout.
"What they're doing with Greece has a name - terrorism," Mr Varoufakis told the Spanish El Mundo daily.
"What Brussels and the troika want today is for the 'yes' (vote) to win so they could humiliate the Greeks."
He said the IMF, European Central Bank and European Union forced Greece to close the banks to instill fear in people.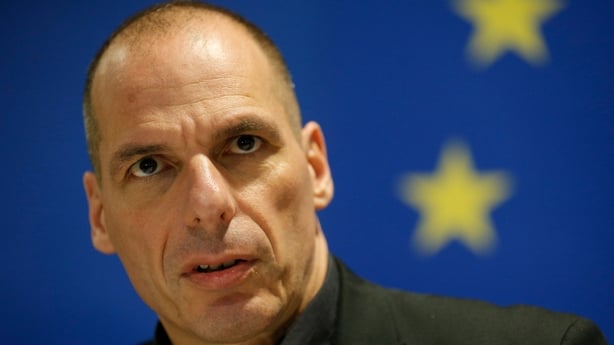 After failing to reach a deal with its creditors last weekend on an extension of its bailout programme Greece's radical leftist government closed the country's banks and imposed capital controls until 6 July.
Mr Varoufakis said that whatever the result of Sunday's vote, in which the government is calling for a 'no' vote, the banks would reopen and Athens would end up reaching an accord with its creditors.
"Europe needs an agreement, Greece needs an agreement, meaning we will reach an agreement," he said, reiterating a pledge to resign if the 'yes' vote carried the day.
Prime Minister Alexis Tsipras has called on Greeks to vote 'No' on the referendum, which asks them if they want to accept more austerity in return for bailout funds.
But Germany, France, Italy and European Commission chief Jean-Claude Juncker have warned that this option could be a vote against Greece's place in the euro, and maybe even in the European Union.