Rival rallies ahead of Greece's referendum are taking place in central Athens.
Greek Prime Minister Alexis Tsipras has urged thousands of supporters gathered in Athens to vote No in the weekend referendum to "live with dignity in Europe".
He was addressing at least 25,000 people gathered in the capital's Syntagma Square in front of parliament.
Mr Tsipras rejected EU leaders' warnings that a No result in Sunday's referendum on whether to accept the bailout could see Greece forced to leave the eurozone.
"On Sunday, we are not simply deciding to remain in Europe - we are deciding to live with dignity in Europe," he said.
"I call on you to say No to ultimatums and to turn the back on those who would terrorise you," he said.
"No one can ignore this passion and optimism."
Thousands of Yes demonstrators gathered nearby yelled out pro-European slogans, and warned that the referendum could see Greece crash out of the euro.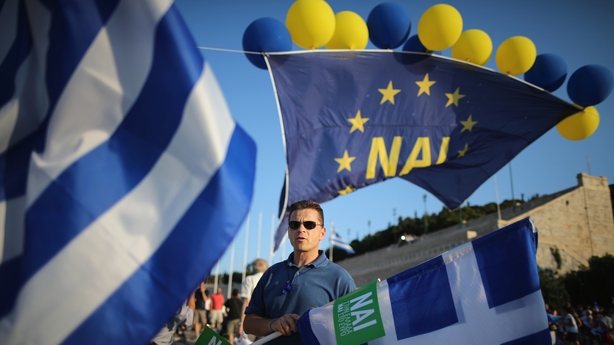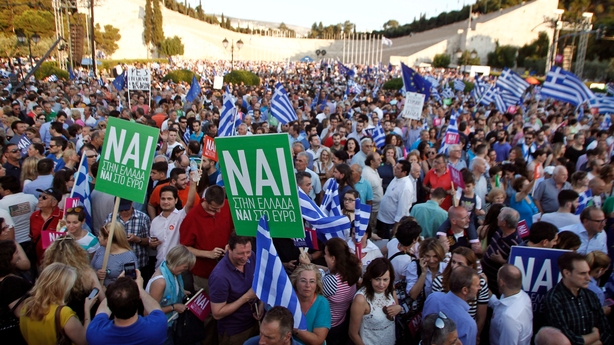 They rallied in front of the old Olympic Stadium to Beethoven's Ode to Joy, the anthem of the European Union. There appeared to be fewer people than in the No rally.
"I prefer to vote 'Yes', have a few more years austerity and give my child a better future," said jobless economist Marina Peppa.
"It's not going to be easy, but if No prevails we'll have Armageddon, total poverty."
Ipsos poll puts Greek 'Yes' camp narrowly ahead
Greeks in favour of accepting Sunday's referendum were marginally ahead on 44% of the vote in an Ipsos poll published today, compared to 43% against.
Some 12% of respondents were undecided, under scoring significant potential for volatility, Ipsos said in a statement published on its website, describing the referendum as "too close to call".
The poll was the fifth released today, and the fourth giving a narrow lead to the 'Yes' camp in a plebiscite that may decide the country's future in the euro zone.
Say no to blackmail and ultimatums - Alexis Tsipras
Mr Tsipras earlier said an IMF analysis showing Greece's debt is unsustainable justifies his government's decision to reject an aid package from creditors that offered no debt relief.
In a televised address to the nation on the final day of campaigning ahead of Sunday's referendum, Mr Tsipras renewed his appeal to Greeks to vote against the bailout package and say "no" to blackmail and ultimatums.
"Yesterday an event of major political importance happened," Mr Tsipras said.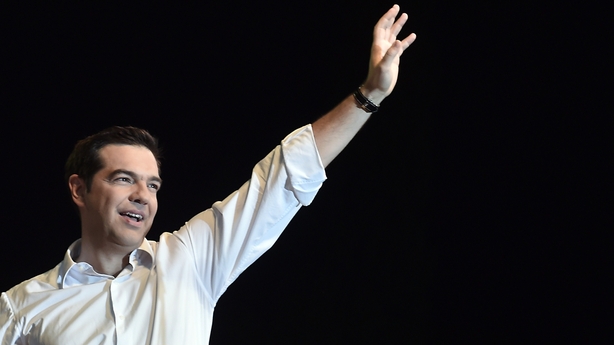 "The IMF published a report on Greece's economy, which is a great vindication for the Greek government as it confirms the obvious - that Greek debt is not sustainable."
Earlier, Eurogroup chairman Jeroen Dijsselbloem said a claim by Greek Finance Minister Yanis Varoufakis that a debt deal is near is "completely false".
He also said creditors have made no new offers to Greece and that Greece's government has chosen a very "risky path".
Mr Dijsselbloem, who is also Dutch finance minister, said that Greece faced a difficult future regardless of the outcome of Sunday's referendum, and that difficult fiscal measures were unavoidable.
"Any politician who says that wouldn't be necessary in the case of a No vote is making a fool of his people," said Mr Dijsselbloem after a meeting of the Dutch cabinet today.
Greek banks have a "liquidity cushion" of €1 billion but funds beyond Monday depend on the European Central Bank, the head of Greece's banking association said.
Greeks banks were closed on Monday for a week. ATM withdrawals were limited to €60 per day and pensioners who do not have ATM cards have faced long queues to collect their pensions.
"Liquidity is assured until Monday, thereafter it will depend on the ECB decision," Louka Katseli told reporters.
Greece's administrative court today ruled that Sunday's referendum can go ahead.
The petitioners - one of them a former judge on the Council of State that decided the case - failed to convince the court that the plebiscite violated the constitution by asking citizens to decide a "public finances" question.
Earlier, Mr Varoufakis said his government has been engaged in private discussions with the European Commission and the European Central Bank this week and regardless of the outcome of Sunday's referendum, there will be a deal.
Speaking on RTÉ's Morning Ireland, Mr Varoufakis said a debt deal has nearly been finalised.
"Whether there is a Yes or a No, an agreement is in the offing. If they say yes, the Greek government is simply going to sign on the dotted line on the proposal by the institutions on the 25th of June."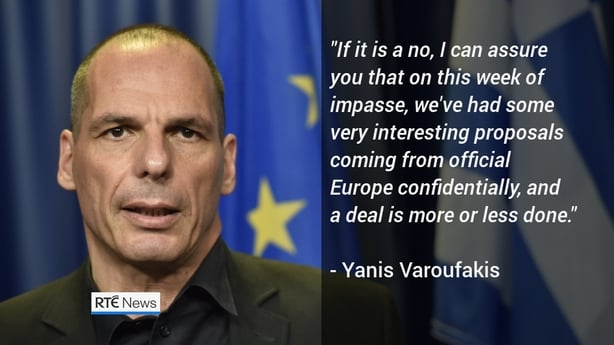 Mr Varoufakis said a No vote would lead to a better agreement, but he insisted that either option would lead to an agreement.
Asked if despite the very public announcements from eurozone leaders there would be no negotiations until after the referendum, was he saying that there had been private talks, Mr Varoufakis said: "Well, I did say that, didn't I?"
He said Greece wants to pay its debt and meet obligations to creditors.
However, he said the austerity policies being imposed ensure Greek national income will shrink and make it impossible to pay back debt.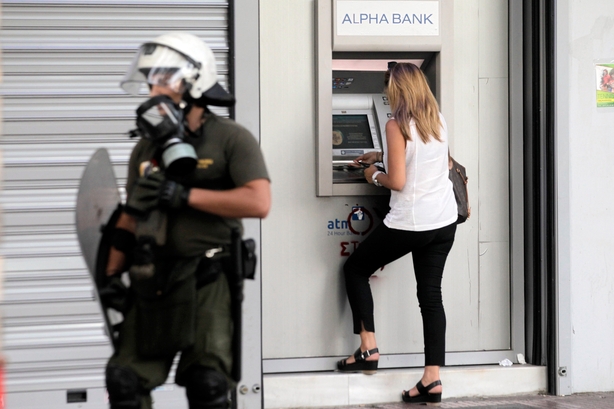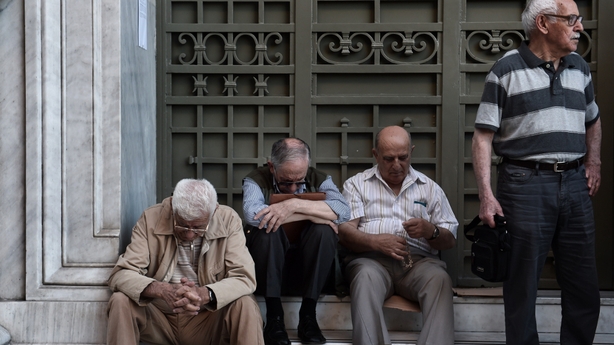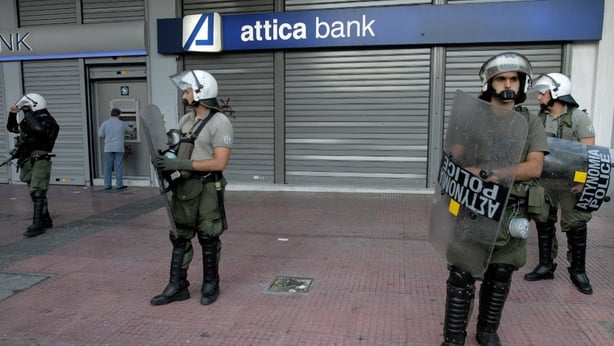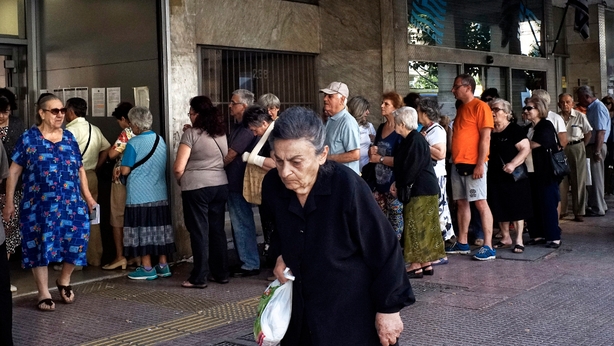 Mr Varoufakis said Greece wants a sensible fiscal policy with reforms that would end the crisis and help Greece to pay its debts.
He also said the Government in Ireland has no reason to oppose Greek proposals, as he said Irish people have been saddled with huge debt.
He said it was about time the Irish and the Greeks requested a sensible debt relief for the whole of Europe.
Mr Varoufakis said banks would reopen in Greece on Tuesday regardless of the outcome of Sunday's referendum.
He said this week had not been a "dead week" with regard to negotiations. He added the difference between the two sides was on the issue of debt relief.
He said now the International Monetary Fund had "come on board", and he was sure a No in the referendum would create the balance that was necessary within the Eurogroup so as to agree on a "sensible course of of debt restructuring".
Mr Varoufakis said there was a lot of posturing prior to an agreement but Greece would stay in the eurozone, bank deposits were safe and the current impasse would end.
Asked if his government wanted a No vote as an endorsement of the failure to reach an agreement, Mr Varoufakis replied: "We didn't fail, the Eurogroup failed."
He said it was the utmost arrogance to claim they had not made mistakes, they were not professionals and they had made mistakes.
Mr Varoufakis said the government's greatest mistake was to believe the eurogroup's decision of 20 February to find common ground.
He rejected the suggestion that if the Yes side won on Sunday it would be the end of Syriza, saying if that happened the victory would be a slim one and Syriza would remain the only credible political party.
Meanwhile, the eurozone's stability fund has said Greece is officially in default but the declaration will have no immediate consequences.
The European Financial Stability Facility declared "an event of default by Greece", but added that it had "decided not to request immediate repayment of its loans nor to waive its right to action".
German Finance Minister Wolfgang Schaeuble has said any new negotiations with Greece on its debt after a weekend referendum would take time to produce results.
In an interview with the German Bild newspaper, Mr Schaeuble said such talks would take place "on an entirely new basis and under more difficult economic conditions".
"It will take a while," he said.
Pearse Doherty to travel to Greece on invite of Syriza
Sinn Féin finance spokesperson Pearse Doherty will tomorrow travel to Greece on the invite of the Syriza government as a mark of allegiance with the party.
The TD said in a statement he is happy to travel to Greece "as the Greek people make a historic decision this austerity bailout package."
"Sinn Féin stands in solidarity with the people of Greece and firmly against austerity. The actions of the Troika in relation to Greece in recent months have been akin to those of the schoolboy bully" the statement said.
Earlier today Minister for Health Leo Varadkar said it is hard to follow what is happening in Athens and it "almost seems like the student union has taken over the government."
Leo Varadkar said it was hard to understand what the Greek government was doing.
He said he hoped there would not be a Greek exit from the euro and said it would be a tragedy for Greece and the EU if the country were to leave the EU.
Minister of State at the Department of Finance Simon Harris accused the Greek government of sending mixed and confused signals.
Speaking on RTÉ's Today with Sean O'Rourke, Mr Harris said Greek political leaders had been saying one thing to European leaders and another thing on the television.
Mr Harris said it sends out mixed messages "when you have a Greek Prime Minister looking to negotiate in one letter and looking for minor tweaks and then a couple of hours later going on the television and accusing Europe of blackmailing his people."
He added that "there is an inconsistency in the position that is making it extraordinarily difficult to reach a deal."
Mr Harris says Ireland wants Greece to remain in the eurozone and in the EU and wants to support Greece in its efforts to get debt reprofiling.
Mr Harris said he did not think anybody could be as definitive as to say that a no vote will mean a Greek exit from the euro, but he said it would make the situation much more complex and dangerous for Greece in its position in the eurozone.
Asked about Mr Varoufakis' comments that there will be a deal regardless of the outcome of Sunday's referendum, Mr Harris said he did not think anybody, including Mr Varoufakis, could say with any sort of certainty that an outcome is guaranteed.
Irish Greek Solidarity Committee calls for a No vote in referendum
In Dublin this afternoon, the Irish Greek Solidarity Committee repeated their calls for a 'No' vote in the referendum.
The committee, which is composed of politicians and activists - including broadcaster Eamon Dunphy, said a 'No' vote would send a message of hope against austerity across Europe.
However, ECB Vice President Vitor Constancio has signalled that the ECB could loosen funding to Greek banks if Greek citizens vote Yes in the referendum.
Speaking at a news conference, Mr Constancio said the significance of the referendum was in making it more or less likely that an agreement could be reached on providing financial assistance to Greece.