It has emerged that the gunman who killed 38 tourists at a beach resort in Tunisia received weapons training from jihadists in Libya.
Secretary of State for Security Rafik Chelli said the gunman, named as 23-year-old Seifeddine Rezgui, was trained in Sabratha, west of Tripoli.
On Friday, Rezgui pulled a Kalashnikov assault rifle from inside a beach umbrella and opened fire on holidaymakers at a resort in Port El Kantaoui near Sousse before being shot dead.
The so-called Islamic State jihadist group, which controls large swathes of Syria and Iraq, claimed responsibility for the attack.
Meanwhile, formal identification of the three Irish people killed in the terror attack has been completed.
It is hoped that the remains of Lorna Carty, from Robinstown in Co Meath, and Lawrence and Monica Hayes, from Athlone in Co Westmeath, will be brought home tomorrow.
Minute of silence for Sousse victims 
Flags were at half mast over Leinster House and Government Buildings today out of respect for the victims of the attack.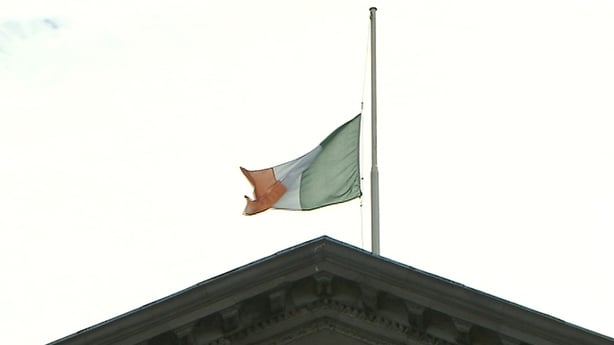 A Book of Condolence has been opened in Athlone Civic Centre.
In the Dáil, Taoiseach Enda Kenny and leaders of the Opposition paid tribute to the Irish victims and there was a minute's silence at Leaders' Questions.
Mr Kenny said he spoke to the British Prime Minister this morning about the attack.
He pledged that Ireland will work with its European partners to stop the threat of IS.
Tánaiste Joan Burton said that it is appropriate that the flag is flying at half mast over Leinster House and books of condolences have been opened.
She offered condolences to the British government and its people, as up to 30 British people were killed in the attack.
Fianna Fáil leader Micheál Martin said that what happened last Friday was a massacre and "an attack on civilisation as we know it".
He said it was an appalling atrocity, adding that it is crucial that the victims' families get all the support they can.
Sinn Féin's Gerry Adams said that Irish people have been deeply shocked and saddened by what happened on the beach in Tunisia.
He said that the families have been shattered and ruptured by this.
Senators also extended their sympathy to the families of those killed.
Promises to help Tunisia with security
Tunisian authorities have arrested a group of suspects associated with the gunman, the interior minister said yesterday.
British interior minister Theresa May, and her French and German counterparts, visited the site of the attack near the Imperial Marhaba hotel in the resort town of Sousse yesterday, laying flowers on the beach.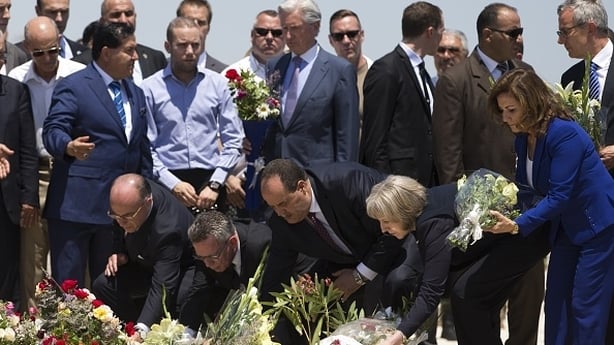 They promised Tunisia help in security, intelligence, police training and to help keep tourism alive.
Tourists gathered together yesterday to show their support for Tunisia's tourism industry.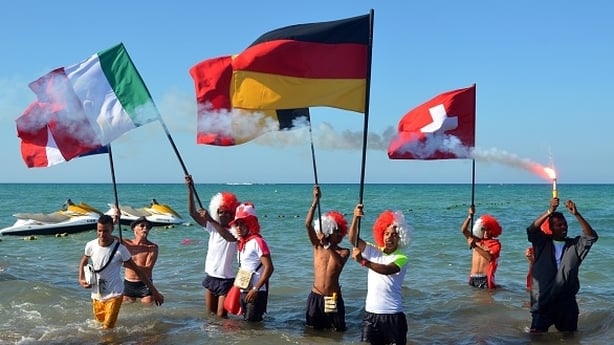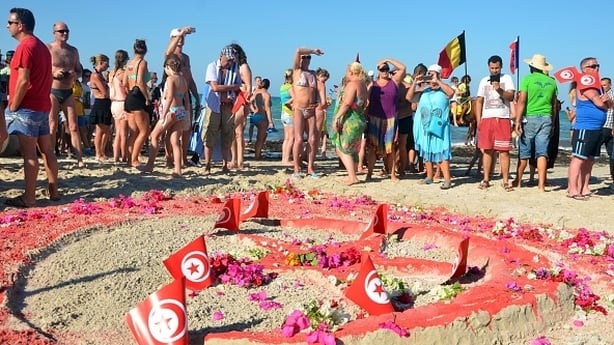 France's travel agencies union said 80% of package holidays booked for Tunisia in July have been cancelled, with customers rushing to change destinations.
Tunisia estimates at least $515m in losses this year for its tourism industry following Friday's attack.
"The attack had a great impact on the economy, the losses will be large," Tourism Minister Selma Elloumi Rekik told reporters late yesterday.
The North African country earned $1.95bn in revenues from tourism last year.
The sector makes up 7% of its gross domestic product and is a major source of foreign currency and employment for Tunisia. 
---
More from Richard Downes in Sousse, Tunisia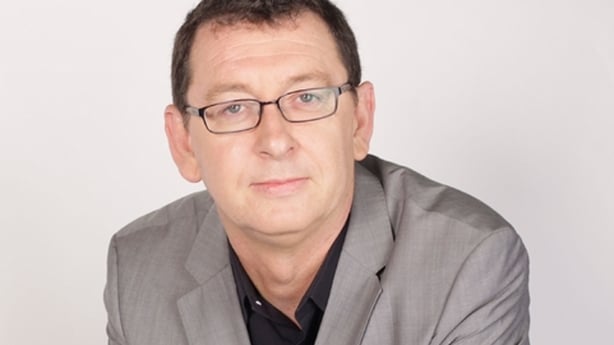 The bodies of the three Irish who were killed are still here.
There is a very complex, laborious and you'd have to say annoying, process going on in Tunisia as to whether those bodies will be released today or not. 
The indications we have from the diplomatic side here is that they do seem to be making progress but there is no firm news as to when those bodies will be repatriated.
People are hoping that it may be today but of course the wheels of bureaucracy in Tunisia appear to grind incredibly slowly and there is some fear that it may take a few more days before the bodies are released.
It's a very confused situation, there are a significant number of eyewitness accounts which say that a number of people were involved in the attack and that Mr Rezgui .... didn't act alone, that there was another gunman there.
However, there's also quite a lot of confusion, as there often is in situations like this, about the exact sequence of events and whether there was another gunman.
 It appears that the Tunisian authorities are saying "No, this was a lone-wolf attack", whereas those eyewitnesses, and they are a minority of eyewitnesses, are saying there were other people involved.
I think it's to do with the "fog of war", to use that expression, when you have a major attack like this so many people are killed, so many people are injured – there is a lot of confusion.
I would have to say that from reading the accounts and listening to the accounts of various people involved, it seems more likely that it was one person on the day but then you have to ask: How did he get here, what assistance did he have, where did he get the gun, where did he get the grenades that he used?
Of course, when you see it in that context, he clearly had help whether it was immediately during the attack, which killed so many people, or in the days and weeks running up to it.
We should also note that the Tunisians are saying that they have arrested 'a significant group' – they haven't given any numbers, they haven't said who they are, they haven't said anything else about the arrests and there is some scepticism here among people here, is it just a rounding-up of the usual suspects or do they actually have specific intelligence that they are working on.
We know that they have confiscated a phone and a laptop, which the attacker had, and it's fairly obvious that there will be some information on that they will be able to pursue.
There are well over 100 Irish holidaymakers who have decided to stay on, a significant number of them are staying in the hotel, the Bellevue Park, which is literally next door to the Marhaba Imperial where the main attack happened.
They are pretty shaken, most of them are considering their options on all fronts.  They and another group of Irish holidaymakers staying in the area don't want to talk to the media.
There is a certain amount of reflection going on and people are looking at their options and wondering if they should stay or go as are the many hundreds of others in Ireland who have holidays planned and booked for Tunisia.