A number of victims of convicted paedophile former priest Brendan Smyth are to take legal action against the gardaí.
A solicitor for the victims said his clients had been shocked to learn that documents revealed at the inquiry this week did not alert gardaí and the authorities to the very real risk of future abuse by Smyth.
Solicitor Kevin Winters said he would be writing to Garda Commissioner Noírín O'Sullivan to find out why they did not act on a letter sent to Finglas Garda Station in 1973.
Earlier, former Catholic Primate of All Ireland Sean Brady said he wanted to express his horror and to offer an "unreserved apology" to all those affected as a result of the crimes of convicted paedophile former priest Brendan Smyth.
The cardinal is appearing before the Historical Institutional Abuse Inquiry in Northern Ireland.
The cardinal commended the courage of the 14-year-old boy who came forward in 1975.
He said "unfortunately the response to his complaint was neither adequate or effective. For this I'm truly sorry," he said.
He gave evidence about a meeting in 1975 where the then teaching priest took notes when a 14-year-old told of being sexually abused by Smyth.
Cardinal Brady said there was a shroud of secrecy and confidentially with a view to not destroying the good name of the Catholic Church.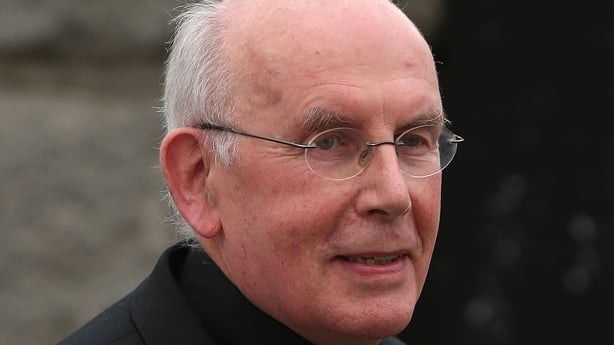 He admitted that looking back the boy's father should have been present at the meeting.
The inquiry, which is sitting in Banbridge Courthouse, is currently examining whether systemic failings enabled Smyth to continue his offending for so long.
Yesterday it emerged that gardaí were aware of the activities of Smyth as far back as the early 1970s.
Confidential documents revealed at the inquiry show that Smyth asked to be admitted for treatment at St Patrick's Psychiatric Hospital in Dublin after he came to the attention of gardaí in 1973.
The documents also reveal that Smyth had been diagnosed as a paedophile in 1973.
A victim of Smyth has said she and many others could have been saved if the authorities who knew of his activities had acted sooner.
The 33-year-old woman, who calls herself 'Rose', now lives in the UK and was abused in 1993 when she was 13.
She believes she was Smyth's last victim.
Speaking on RTÉ's Morning Ireland, she gave her reaction to the news that gardaí knew Smyth was a paedophile and was attacking children as early as 1973.
She said she was "shocked, gobsmacked", adding "why him, why was he let away? Why was nothing done to him? The more you know, the more it could have been prevented. Some of us could have been saved, me included."
She said she is currently taking a civil suit against the Bishop of Kilmore, Leo Reilly, the Norbertine Order and Cardinal Sean Brady.
Smyth, originally from west Belfast but who was based at Kilnacrott Abbey in Co Cavan, was convicted of sexually assaulting more than 40 children in Northern Ireland in 1994.
But he told a treating doctor that the true number of victims could have run into the hundreds.