Gardaí in Co Longford have arrested four men they suspect of dissident republican activity.
Gardaí sealed off a road and arrested the men, ranging in age from late 20s to late 40s, after what was described as suspicious activity and the discovery of a suspect explosive device.
The incident happened near the town of Ballymahon.
In what appears to be a planned operation, gardaí moved in and detained the men.
The Army Bomb Disposal Team attended the scene and rendered the device safe.
A house was searched in a follow-up operation and has been preserved for a technical examination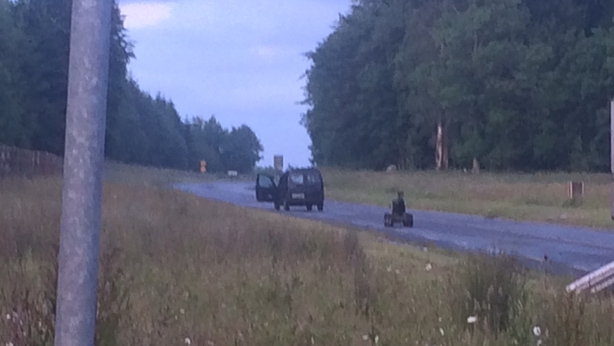 The men are being questioned in Longford and Granard garda stations.