Greek Prime Minister Alexis Tsipras is engaging in late-night talks with key officials from the EU and IMF to try and reach a deal that would unlock €7.2bn in bailout funds.
The head of the eurozone finance ministers, Jeroen Dijsselbloem, told reporters: "We will work through the night if we have to."
An earlier meeting of ministers was suspended after just 90 minutes, because not enough progress had been made on achieving a compromise.
There was little expectation a deal would be sealed by ministers. German Finance Minister Wolfgang Schaeuble underlined as much, when he arrived at the meeting and declared little progress had been made since Monday in his estimation.
Tonight Mr Tsipras, plus aides, are meeting key EU officials to try and overcome the difficulties posed by pension reform, tax collection and new VAT measures.
Word in Athens is that Tsipras is coming under fierce pressure from creditors to accept their revised proposal before lunchtime (Thurs)

— Tony Connelly (@tconnellyRTE) June 24, 2015
If agreement can be reached in these late night talks, then eurozone finance ministers will reconvene at midday Irish time in order to give the plan the seal of approval, in advance of the arrival of 28 leaders of the European Union on Thursday afternoon.
However, given the tension in these talks, and personal animosity which has crept in, it is possible the negotiations will run overtime - demanding yet another summit of eurozone leaders on Friday or even Saturday.
This comes against a backdrop of Tuesday's deadline for the repayment of €1.6bn to the International Monetary Fund - money the government in Athens currently does not have.
Earlier, Greek Prime Minister Alexis Tsipras launched an attack on the International Monetary Fund over its apparent "non acceptance" of certain debt proposals, a government source told AFP news agency.
"This strange position maybe hides two things: either they do not want an agreement or they are serving specific interests in Greece," Mr Tsipras said, according to the source.
The repeated rejection of equivalent measures by certain institutions never occurred before-neither in Ireland nor Portugal. #Greece (1/2)

— Alexis Tsipras (@tsipras_eu) June 24, 2015
A day of intense negotiations took place ahead of the critical meeting of eurozone finance ministers. 
Despite optimism at an emergency summit of eurozone leaders on Monday that a deal would be reached this week, reports had suggested there was growing resistance to the proposal both in the Greek parliament and within the International Monetary Fund.
There is still optimism that a deal can be reached this week that would pull Greece back from bankruptcy, but it is fragile.
In an interview published by French magazine Challenges today, IMF chief Christine Lagarde said Greece must present credible reform plans and they cannot be built only on promises of more tax revenues.
She said a Greek economic recovery would require not only Greek reforms but also steps by European creditors to make Greece's debt sustainable.
However she said the Greek plan had to be credible.
The plan put forward by Greece on Monday, and hailed by key eurozone figures as a basis for a deal, foresees spending cuts and revenue increases that would raise around €8bn over the next two years.
There are plans to change the age of retirement, increase private pension contributions, and impose a range of taxes and levies on higher earning individuals and companies.
But Mr Tsipras is facing a revolt within his far-left coalition, with some members saying the deal is a capitulation and promising to vote against it.
Simultaneously, the IMF is reported to be unhappy that the plan relies too much on higher taxes and less on cutting government spending - it is concerned it will hamper economic growth.
Whatever eurozone finance ministers agree, it will have to be passed by the Greek parliament quickly - the deadline to avoid a debt default is next Tuesday.
Mr Tsipras met the heads of the IMF and the ECB, as well as the European Commission President, in Brussels today ahead of the eurogroup meeting.
---
Analysis: Europe Editor Tony Connelly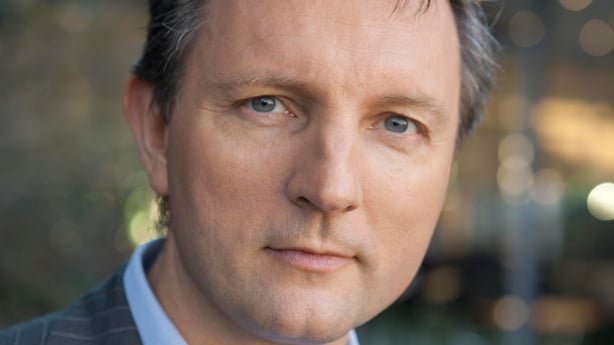 There are doubts coming from all sides at the moment on this deal.
The IMF is concerned that the Greek plan puts too much emphasis on higher taxes, taxes on companies, taxes on middle- to high-income earners and not enough on cutting public spending.
There are deep misgivings within the Greek government over some of the detail.
Ordinary Greeks are also digesting the contents of this plan from the Greek government and seeing quite a bit of surrendering or capitulation on some of the key redlines that Syriza has been defending since they were elected in January.
For example, there's a hated property tax that Alexis Tsipras vowed he would do away with – it's still there.
There are increases on VAT, on pensions there are no straightforward cuts but there will be a phasing out of loopholes which allow people to retire early.
The more Greek people read the document the more dismayed they are.