A five-judge Supreme Court has unanimously rejected arguments by the National Asset Management Agency that it is not a public authority subject to freedom of environmental information requests.
The judgment was given in a dispute about NAMA's status, which arose after a journalist sought certain information in relation to the agency.
Former Information Commissioner Emily O'Reilly ruled in 2011 NAMA should be subject to environmental information requests because it is a public authority.
NAMA appealed that decision to the High Court, but lost its case.
Today, the Supreme Court also rejected the agency's arguments that it should fall outside the remit of such requests.
The court found NAMA's scope and scale was "exceptional".
Mr Justice Donal O'Donnell said the agency was vested with special powers well beyond those which resulted from the normal rules in relation to persons governed by private law. 
The dispute about NAMA's status arose in 2010 after a journalist, Gavin Sheridan, sought information from the agency under a freedom to environmental statutory instrument (known as Access to Environmental Information).
When NAMA refused that request, the matter was referred to the commissioner.
Mr Sheridan has welcomed today's decision, but said it was regrettable that NAMA had not handled the issue better at the outset.
He said it had taken nearly 2,000 days, and the expenditure of significant sums of public money, for the matter to be settled.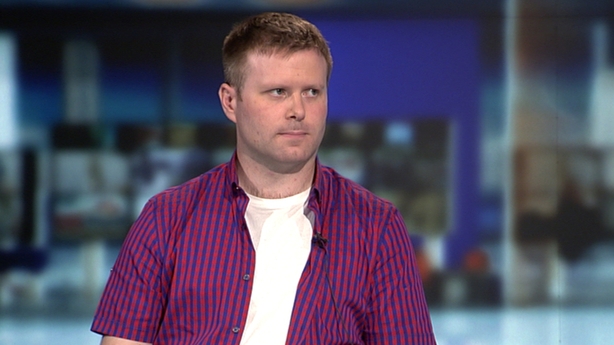 Mr Sheridan said that today's judgment gives citizens greater clarity.
It is a good day for transparency and accountability for the public, he said.
Speaking on RTÉ's Six One News, he said it is his understanding that NAMA has now been categorised, by the Supreme Court, as a public authority - carrying out public administrative functions - and that it is now legally obliged to carry out and implement the regulations allowing the public to send requests for environment information.
He said it is frustrating that it has taken so long to get to this point, but there is now a clearer definition of what a public body is.
In a statement, NAMA said it had noted the Supreme Court's judgment and was studying it. 
Commissioner for Environmental Information Peter Tyndall welcomed the decision of the Supreme Court.
"The decision will be of significant benefit to the public and the Commissioner if the need to determine whether an organisation is a public authority for the purposes of the Environmental regulations arises in the future," he said.