Irish IT services group Evros Technology plans to create 100 jobs this year across its offices in Dublin, Cork, Waterford and Kildare.
Established in 1990, Evros Technology Group designs, supplies, implements and supports IT infrastructure for organisations.
It currently employs 250 people across three business divisions at its offices in Dublin, Cork, Waterford and Kildare.
The company says it has undergone rapid growth over the past five years and currently monitors and manages over 100,000 devices around the clock from a new 60,000 square foot technical support facility in Cherrywood in south Dublin.
As a result of that expansion, and the securing of a number of major new contracts, Evros is now taking on 100 extra staff this year in its largest expansion to date.
The jobs include a range of technology and administrative positions, with half in its Dublin office and the other half in its regional locations.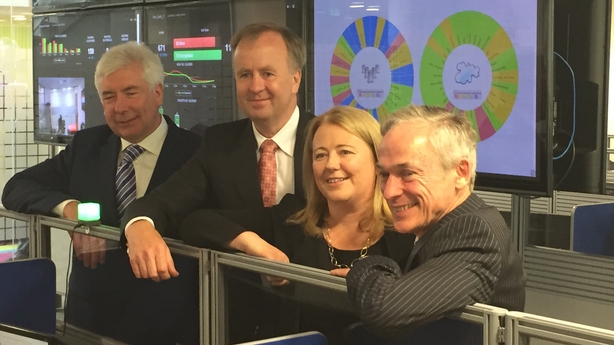 The expansion has been supported by the Department of Jobs through Enterprise Ireland.
Welcoming the announcement, Minister for Jobs, Enterprise and Innovation Richard Bruton said it was further evidence of the potential of the sector.