Latest figures from the Department of Health show a wide variation for take-up among doctors for the new Free GP Care for under 6s scheme.
By close of business on Friday 59% of doctors in the State had signed up for the contract.
The highest rate was in Co Donegal, where 94% of doctors had registered.
The lowest was South Tipperary, with just 8% of GPs agreeing to the new contract.
The next lowest county was Louth at 24%.
In Dublin, the area with the highest GP participation was North-West Dublin at 77%, while the lowest was Dublin-South East with 38%.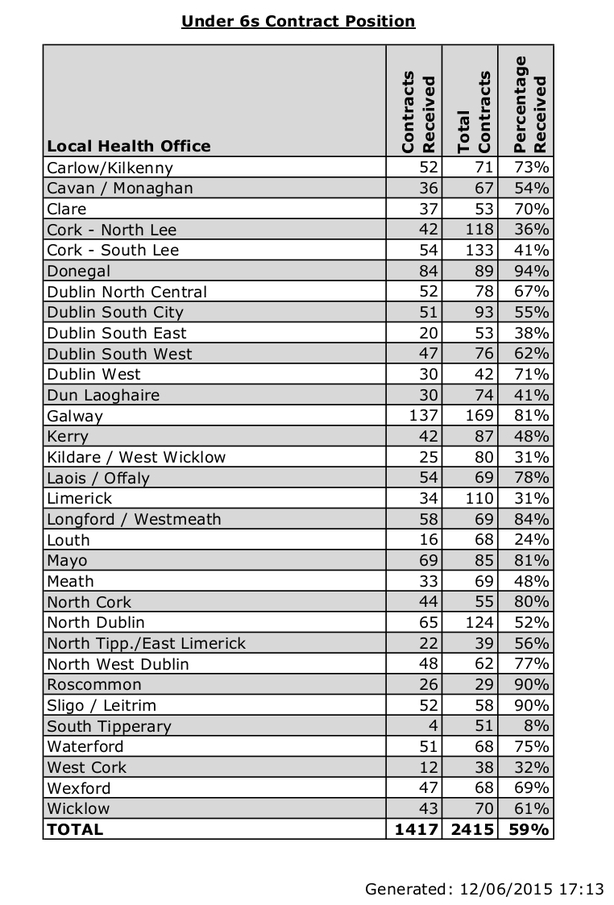 Speaking on RTÉ's The Week in Politics Leo Varadkar said the percentage of GPs signing up has varied across different areas, but he was confident families would be able to access the scheme.
He said: "I think what will happen over the next couple of weeks is when parents go into the website and they see which GPs are listed and which ones aren't … that will cause more GPs to sign up."
Mr Varadkar added: "It was less than a third two week ago, it'll be two thirds this week, I'm sure of that. And, I think we'll have 80 or 90 percent signed up before the end of the year."
Parents of children under the age of six will be able to register for the scheme online at www.gpvisitcard.ie from Monday 15 June.