Gardaí in Co Cork are investigating the disappearance of a pilgrim altar at the famous island church of Gougane Barra.
Divers have been searching the surrounding lake in the hope of finding the 1.2m (4') stone slab, which was first noticed missing last weekend.
The altar stone, which was situated at the rear of the iconic chapel, is known to be at least 350 years old and could have belonged to a much older early-Christian church on the same site.
Local historian Seán Ó Súilleabháin said the altar stone forms an integral part of the Gougane Barra pilgrimage ritual.
He said: "The altar stone was one of a number of stops on the 'rounds' here in Gougane Barra.
"Pilgrims stop at the stone and use a small stone to score the sign of the cross on the surface of the stone.
"The missing altar was covered with a beautiful pattern of small cross engravings made by pilgrims over hundreds of years."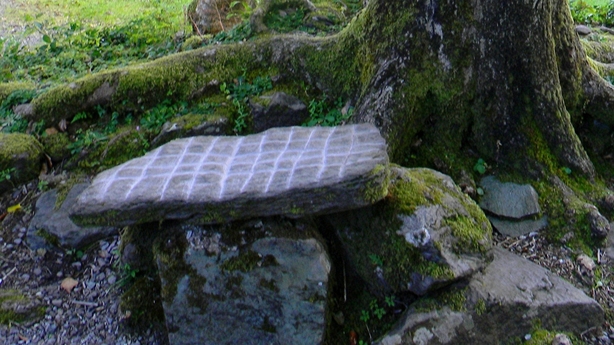 He added: "We don't know who stole it or what the motivation behind this is.
"It was a very foolish act as people around here strongly believe that bad luck will follow the person that took the stone from such a sacred site."

The altar stone was first noticed missing last weekend but it is believed it may have been taken up to three to four weeks ago.
Neil Ó Luasa, owner of the nearby Gougane Barra Hotel, said the local community is deeply upset by the removal of the sacred altar.
"The altar is a big heavy flagstone and it would take at least three men to lift it.
"We have two theories: that the stone was lifted and thrown in to the lake, or that it was carried in the opposite direction and thrown into the boot of a car."
Members of the Cork-based Atlantic Divers Club responded to a request from the parish priest, Fr Martin O'Driscoll, and carried out an extensive search of the surrounding lake yesterday evening.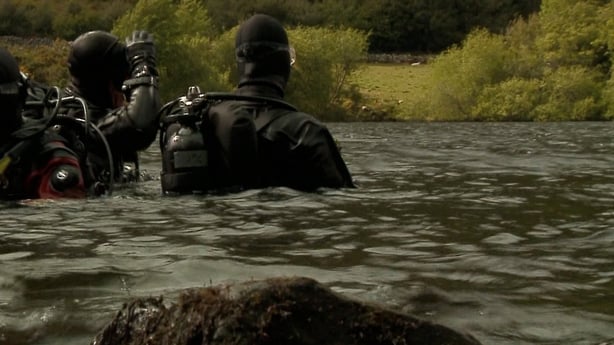 Lead-diver John Chambers said the team of four divers had carried out a thorough search along the lake's shore.
"The water was very murky, but we spent almost two hours searching around the island.
"I think it's safe to say at this stage that the altar is not in the lake," said Mr Chambers.

Local gardaí are investigating the theft of the pilgrim altar and are asking anyone who might have witnessed suspicious or unusual behaviour at the popular tourist spot in recent weeks to contact Macroom Garda Station.