A manhunt is under way for two convicted murderers who escaped from New York state's biggest maximum security prison.
Convicted murderers Richard Matt, 48, and David Sweat, 34, broke out of the all-male Clinton Correctional Facility in Dannemora sometime between Friday night and early yesterday.
They cut through cell walls with power tools and escaped along tunnels.
Police said the discovery was made during morning "roll call" and warned that the two men should not be approached.
New York Governor Andrew Cuomo said he had toured the route the two inmates took to freedom, posting images on Twitter of the path the men were believed to have cut to escape.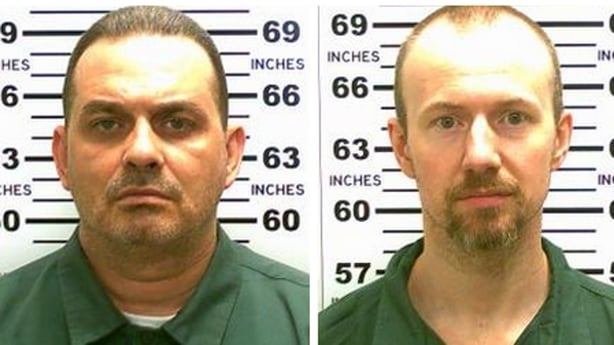 We toured the route within Clinton Correctional Facility that 2 inmates used to escape. Pics: https://t.co/Z1v5la9M5S pic.twitter.com/09dMyZVqq7

— Andrew Cuomo (@NYGovCuomo) June 7, 2015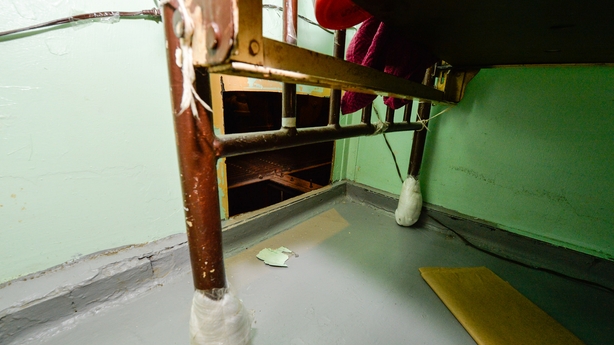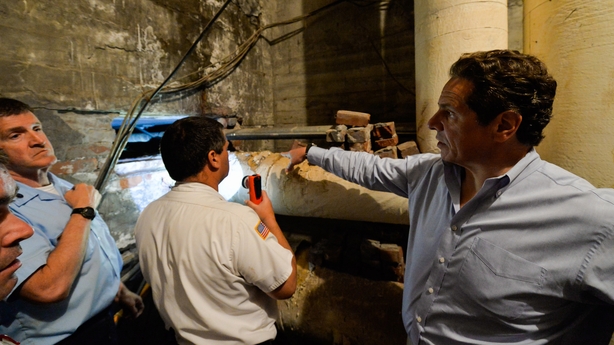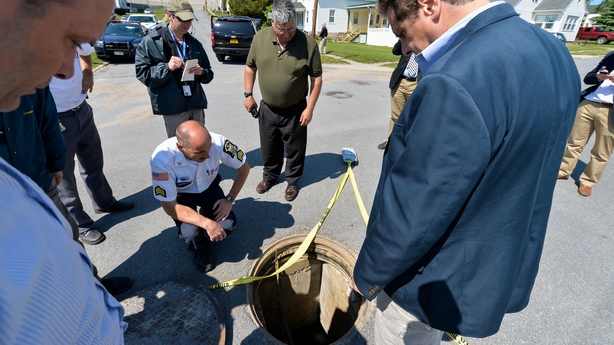 The pair used power tools to drill through walls and pipes, he said, and left clothing in their beds as decoys to make it appear they were still in their cells.
No one has ever previously escaped from the maximum security portion of the prison, which opened in 1845, according to Governor Cuomo.
"These are two dangerous individuals, one was incarcerated for killing a sheriff, so these are dangerous people," he said.
"And they are nothing to be trifled with."
He added: "By definition, it was an extraordinary act."
More than 200 officers were deployed in the search, assisted by a variety of tactical support, including K-9 units, SWAT teams and helicopters.
Heavily armed police set up road blocks in an attempt to hunt down the two men.
Matt and Sweat were found missing during a 5.30am bed check, according to state police.
They left a note behind, saying: "Have A Nice Day."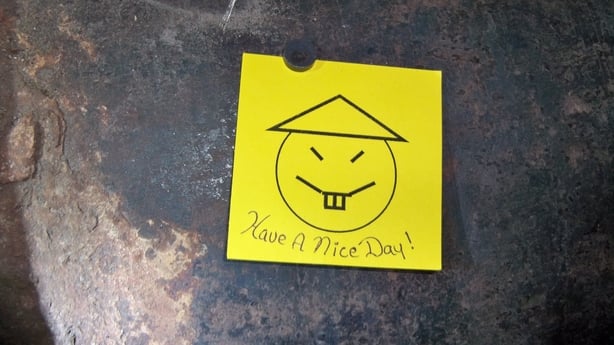 "Both are considered to be a danger to the public. If located do not approach them. Contact 911 or the New York State Police immediately," authorities said in a statement.
It was unclear whether the men were armed or had received help in plotting their escape.
After cutting through the steel back walls of their cells, they reportedly clambered along a 1.8m catwalk to access a twisting series of pipes and tunnels, which they also cut their way into.
They then made their way through the pipes and climbed up through a manhole onto a nearby street, The New York Post said.
Matt was serving a sentence of 25 years to life for kidnapping a man and beating him to death.
He is described as 1.8m tall and has multiple tattoos, including a Marine corps insignia on his right shoulder.
He also has tattoos on his back with the words "Mexico Forever".
Sweat was serving a sentence of life without parole for killing a sheriff's deputy.
He has tattoos on his left bicep and his right fingers.