An unusual Eastern European-made gun was used to shoot a former senior member of the IRA in Belfast.
Gerard 'Jock' Davison, 47, was shot dead in the Markets area of the city earlier this month.
Police Service of Northern Ireland Detective Superintendent Kevin Geddes said: "The weapon and bullets used were an Eastern European type called Makarov.
"These 9mm bullets are unusual in as much as they will not work in most types of Western handgun. They are a slightly different size and can only be fired using a Makarov type gun.
"This type of weapon and ammunition are extremely rare in Northern Ireland."
The PSNI appealed for information about the murder on BBC's Crimewatch last night.
Mr Davison, a grandfather and father-of-three, was targeted as he walked along Welsh Street towards a community centre on 9 May.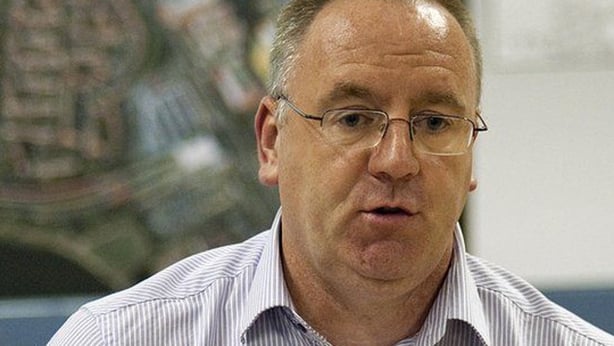 In this latest appeal, police disclosed new details about the gunman's movements and the weapon used.
He is described by witnesses as being about 1.70m (5'6") and was wearing a dark hooded rain jacket.
He made his escape up an alleyway towards Stanfield Place, police said.
Det Supt Geddes added: "We also believe the gunman may have been in the area some time before the shooting. A man fitting a similar description was seen standing at the junction of Welsh Street and McAuley Street at around 8.40am.
"A similar man was also seen with a red-and-white carrier bag, holding it with two hands on Welsh Street. They may be different people and they may be innocent members of the public.
"Either way, we need them to come forward so that they can be ruled out of our enquiries."
Many people park cars in the area before walking to work. Police appealed again to anyone who did so on the morning of the killing to contact detectives.
The investigating officer added: "We are appealing for anyone who has any information about the murder, or who may have seen anyone acting suspiciously in the area in the days and weeks leading up to the murder to contact us.
"We need to get this gun off the streets and apprehend the killer."
As the IRA officer commanding in Belfast, Mr Davison was one of the best-known republican figures in the city.
He backed Sinn Féin's peace process strategy following the 1998 Good Friday Agreement and was employed with the Markets Development Association as a community worker.
He was allegedly involved in the fight that led to the death of Belfast man Robert McCartney in January 2005 and was among three IRA members expelled following an internal investigation in the wake of the death. He was questioned by police but released without charge.
The death happened at a time when Sinn Féin was under pressure to accept the rule of law in Northern Ireland. Its decision to support the police two years later led to the formation of a ministerial executive at Stormont and the sharing of power between republicans and the DUP.
Mr Davison's uncle, Terence Davison, was later acquitted of Mr McCartney's killing.