Gardaí are awaiting the results of post-mortem and toxicology tests on an 18-year-old student who died after she collapsed outside a nightclub in Dublin.
Ana Hick from Dún Laoghaire died in hospital yesterday evening after she collapsed outside a city centre nightclub over the weekend.
The student had been out with friends at the Twisted Pepper on Middle Abbey Street, but collapsed on the street at 3am on Saturday.
She was taken to the Mater Hospital but was pronounced dead at 5.30pm yesterday.
Gardaí at Store Street are investigating reports she may have consumed two different ecstasy pills.
However, gardaí say while all illegal drugs are toxic and potentially fatal, they have no evidence of contaminated drugs being sold on the streets.
The Twisted Pepper issued a statement offering its condolences to Ms Hick's family and said it was co-operating with the authorities.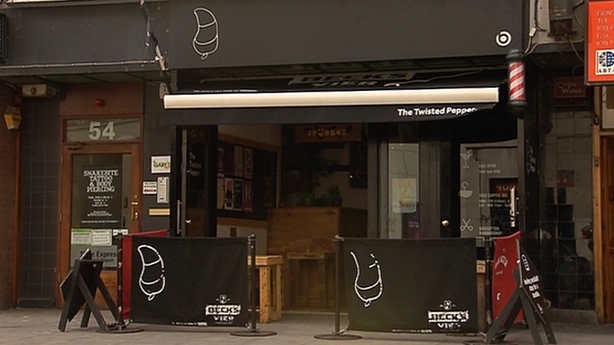 Today a video of Ana singing with her mother Elga was posted online.
Loreto Abbey in Dalkey, where Ana went to school, said in a statement that she was "someone who was full of life and laughter, full of fun and talent ... when we lose one of our own we all feel the loss".
The school's board, principal, staff and students expressed their deepest sympathies to Ana's family, friends and class of 2014.
Ms Hick studied at the Irish Film Academy, which this evening held a remembrance gathering for the young woman.
Rachel Sarah Murphy, who works at the academy, said those who knew Ms Hick were struggling to come to terms with the news.
She said: "Ana was a very positive, a very fun loving, a very sweet young woman, with an infectious laugh.
"She was one of life's beautiful people," she added.