Judgment reserved in Pat Finucane inquiry case
Lawyers for the Finucane family have been challenging the 2011 decision by British Prime Minister David Cameron to reject a statutory probe into allegations of state involvement in the killing, one of the most controversial of the 40-year conflict.
Adjourning the high profile case, Lord Justice Stephens said: "I am going to reserve my judgment in this case.
"I thank counsel involved and also solicitors."
Mr Finucane, who represented a number of high profile republicans, was shot dead by loyalist paramilitaries in front of his wife and three children at their north Belfast home in February 1989.
150,000 protest over education reform in Chile
Groups representing university and secondary students as well as teachers' groups said as many as 150,000 people joined them in the demonstration as they marched down the main avenue in downtown Santiago known as La Almaeda.
Police armed with riot gear used water cannon and tear gas to try and break up the massive crowd.
Demonstrators, some wearing hoods and covering their faces, responded by hurling tear gas cannisters and other projectiles back at the police.
Ukraine accuses Facebook of pro-Russia bias
A senior aide to Ukrainian President Petro Poroshenko has accused Facebook of political bias, ahead of a question-and-answer session with co-founder Mark Zuckerberg
Facebook users in Ukraine have flooded the social network with allegations of pro-Russian political bias.
Ukrainian president Poroshenko this week made a personal appeal to Mr Zuckerberg to open a separate office in Ukraine to prevent such alleged bias, writing from his own Facebook account.
Houthi rebels accused of breaking Yemeni truce
Houthi rebels, backed by Shia majority Iran, have been accused by a Saudi-led coalition of breaking a day-old truce in Yemen.
A statement issued by the coalition alleged 12 breaches of the ceasefire, which began at 9pm on Tuesday, along the Saudi-Yemen border and within Yemen itself.
The Houthis and their allies had indicated they would abide by the ceasefire, which was proposed in order to allow aid into the stricken country, where the UN's food agency on Wednesday described the situation as "catastrophic".
Over 350 child soldiers released by armed groups
Armed groups in Central African Republic released 350 child soldiers, honouring a deal signed with UNICEF, the United Nations children's agency said. 
One representative from UNICEF said: "After two years of intense fighting, the release of the children by these groups today is a real step towards peace."
The UN agency estimates that between 6,000 and 10,000 children are held by armed factions in the impoverished country. 
Donegal monsignor appointed Bishop of Nottingham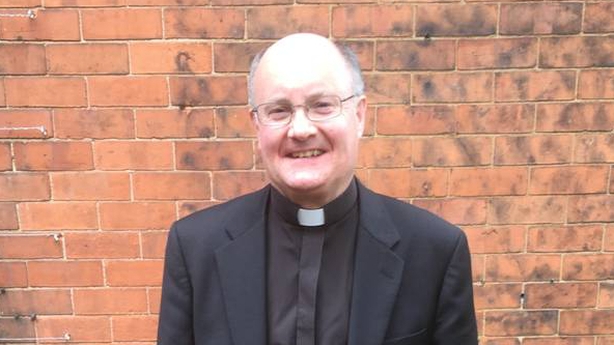 Monsignor Patrick McKinney, whose family is from Buncrana in Co Donegal, has been appointed Bishop of Nottingham by Pope Francis.
The bishop-elect was ordained to the priesthood in St Mary's Church in the town in 1978.
Brought up in Birmingham, he is currently parish priest in Stourbridge but maintains a close association with the Donegal town.
Housing organisation not convinced by mortgage plan
Simon Brooke, head of policy at Cluid Housing Association, is not convinced that new measures being introduced by the Government will help those in mortgage arrears. 
Speaking on RTÉ Morning Ireland, Mr Brooke said the banks need to be called to account to explain why the mortgage-to-rent scheme is not being taken seriously. 
Included in the new measures announced yesterday is an expansion of the mortgage-to-rent scheme, with an increase to the property value thresholds.
Police in China discover 50 people in six-seater bus
Police in China got a shock when they found 50 people onboard a six-seater van travelling to a construction site.
China's state television CCTV carried footage filmed by local police showing a policeman counting the passengers as they streamed out of the van at midnight on Sunday.
CCTV reported that altogether 50 people were aboard, including the driver who had reportedly asked the workers to cram on board to cut down on trips.
IS urges Muslims to move to 'caliphate'
The leader of the self-styled Islamic State group Abu Bakr al-Baghdadi urged Muslims to emigrate to his self-proclaimed "caliphate", in his first audio recording in six months.
"And we call upon every Muslim in every place to perform hijrah (emigration) to the Islamic State or fight in his land wherever that may be," he said.