The Taoiseach was heckled by about 100 protesters as he arrived at a ceremony honouring the Irish who fought and died in the American civil war in Ballymote, Co Sligo.
The anti-water and anti-war protesters said that they would turn their backs in silence during the event commemorating the Irish who fought and died in the US Civil war.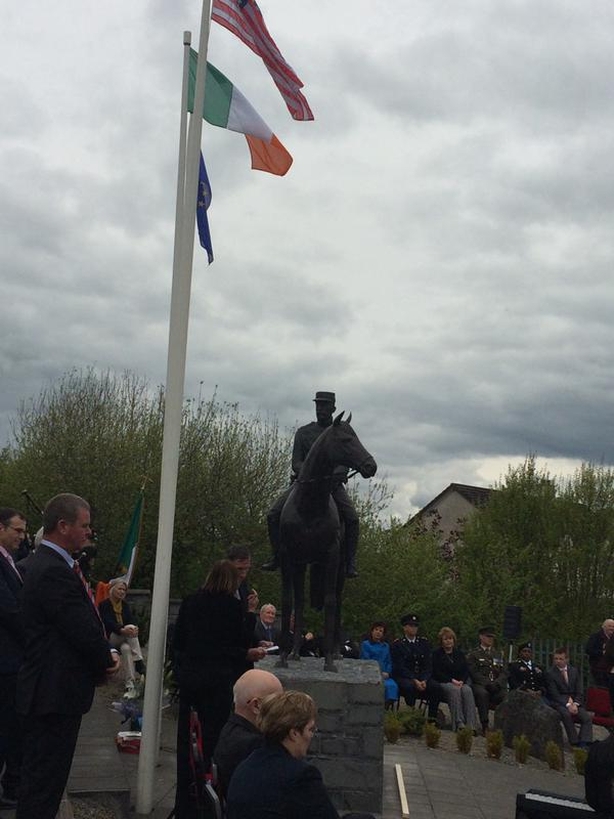 However, some continued to shout as the ceremony got under way.
Taoiseach Enda Kenny and US Ambassador Kevin O'Malley jointly unveiled a bronze sculpture of a soldier on horseback.
The monument is dedicated to the Irish soldiers marking the 150th anniversary of the ending of the Civil War.