The Police Service of Northern Ireland says it has found a substantial bomb in north Belfast, which a senior officer said could have caused carnage if it had detonated.
The significant explosive device was placed in the busy Ardoyne area.
It prompted a day long security alert yesterday with many homes and businesses evacuated.
The alarm was raised when a bomb threat was phoned in to a local priest.
The bomb was left close to the junction of the Crumlin Road and Brompton Park near Holy Cross Church.
Army technical officers carried out a controlled explosion on the device.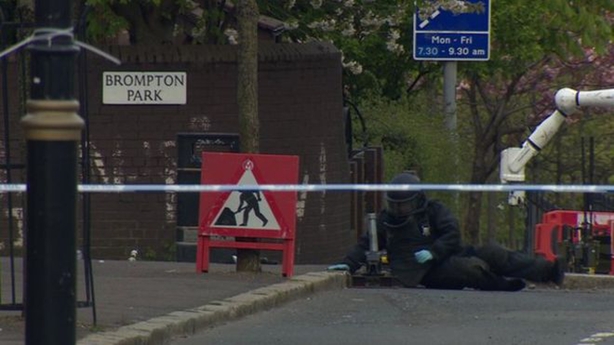 Police Service of Northern Ireland Chief Superintendent Nigel Grimshaw said the bomb was designed to kill officers but could have murdered anyone in the vicinity.
"It was clearly placed in a position that was designed to attack police who may have been in the vicinity," he said.
"Without question, even at this stage, I am absolutely convinced it would have killed or seriously injured police had it detonated."
PSNI chief constable George Hamilton condemned those responsible.
In a tweet, he described them as "small minded people creating risk for communities as they attempt to kill police officers".