The Fine Gael executive council has added Richard Bruton to the party's general election ticket for the Dublin Bay North constituency. 
It follows a party convention last night where the Minister for Jobs, Enterprise and Innovation failed to be selected.
Mr Bruton will join Councillor Naoise O'Muiri and Stephanie Regan, both of whom were selected.
Meanwhile, Alex White has been selected as the Labour Party general election candidate for the new Dublin Rathdown constituency.
The Minister for Communications, Energy and Natural Resources was the only candidate nominated by members and his nomination was ratified at the Labour Party Dublin Rathdown selection convention.
The Taoiseach said last night's selection convention in the Dublin Bay North constituency would lead to "a little more competition" between party candidates.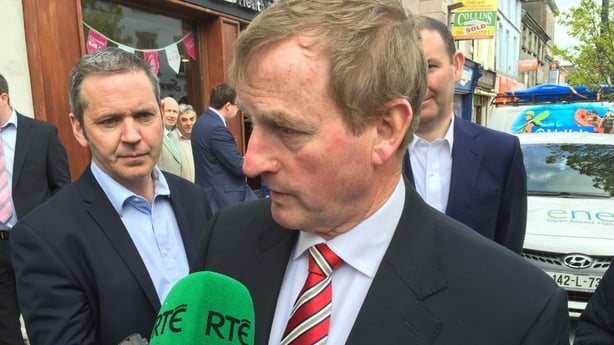 Speaking in Castlebar, Co Mayo, Enda Kenny denied the vote by delegates was a rejection of the Government's gender quota policy for the general election campaign. 
He said it there had been previous instances where sitting TDs had not been selected over the years.
The Taoiseach said that the three candidates would give voters a very formidable Fine Gael team. 
He said the extra competition among candidates was probably a good thing in a democratic contest and said he is sure all Fine Gael candidates would strive to do their very best.