A new tourism initiative, Ireland's Ancient East, could increase visitor revenue to €950m by 2020, according to research carried out by Fáilte Ireland.
The initiative aims to promote the east and south in a similar manner to the Wild Atlantic Way.
The cultural and heritage trail will stretch from the Boyne Valley in the northeast, through the midlands, Kilkenny, Waterford and end in Cork.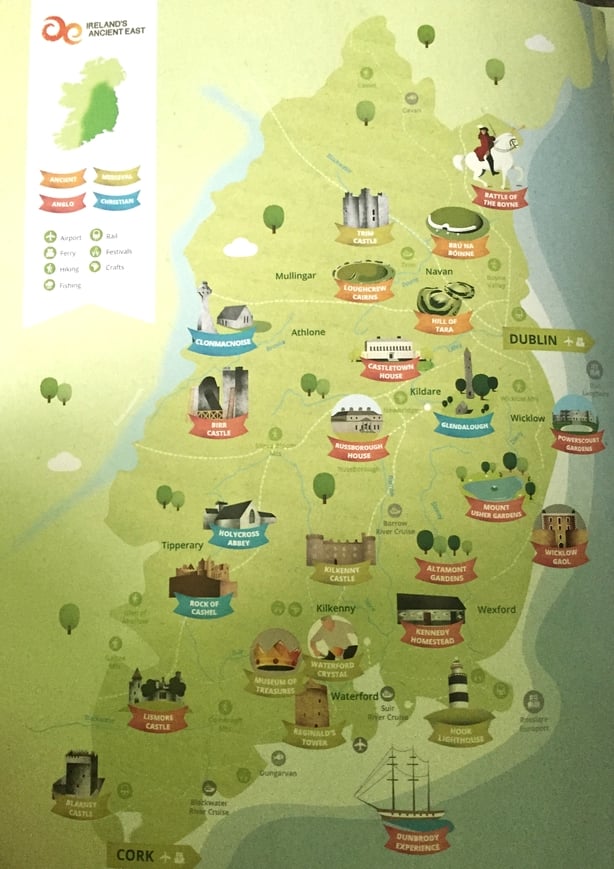 Following the success of the Wild Atlantic Way, Fáilte Ireland wanted to create a similarly enticing tourism proposition for the south and east.
Ireland's Ancient East is focused on heritage and history themed along four pillars - ancient Ireland, early Christian Ireland, medieval Ireland and Anglo Ireland.
The route starts at Newgrange and the Boyne Valley, moves through Clonmacnoise, Glendalough and the Rock of Cashel, before finishing in Cork.
The resource will also harness new developments such as Waterford's Viking Triangle and the Medieval Mile in Kilkenny.
Minister for Transport, Tourism and Sport Paschal Donohoe said the trail would match the Wild Atlantic Way.
"With the great amount of history and heritage in such a relatively compact area, Ireland's Ancient East will allow us to seriously build on the assets we have in the east and south - and the significant investment which has been made in tourism attractions in the region over the last few years," he said.
"While appealing to a different type of a visitor, I am confident that Ireland's Ancient East will prove as effective and popular as the Wild Atlantic Way and will deliver significant additional numbers of visitors, revenue and jobs to the region."
Fáilte Ireland said it has the potential to deliver an increase in visitor spending of almost 25% by 2020 and could deliver an extra 600,000 visitors a year.
The initiative will target tourists over the age of 30 who are interested in history and culture.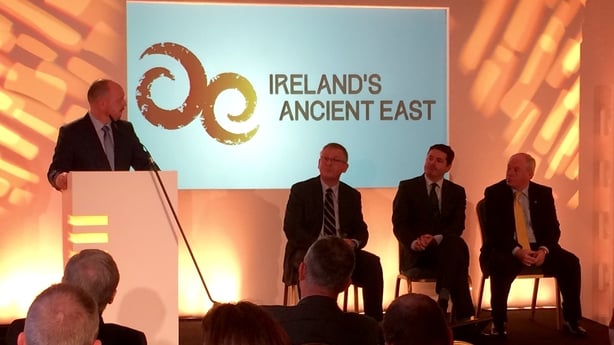 Fáilte Ireland said the east and south currently only account for 20% of international tourist nights in paid accommodation in Ireland.
It said Ireland's Ancient East is a community project and its encouraging people and businesses in areas near the selected tourism zones to get involved.