A large-scale survey of more than 2,000 nurses and midwives in Ireland suggests 6% of respondents are being bullied on a daily basis.
The last survey on the incidence of workplace among nurses and midwives was carried out in 2010 and according to this latest study the problem has worsened significantly since then.
The survey of 2,400 members of the Irish Nurses and Midwives Organisation found that almost 6% of respondents reported being bullied on an almost daily basis.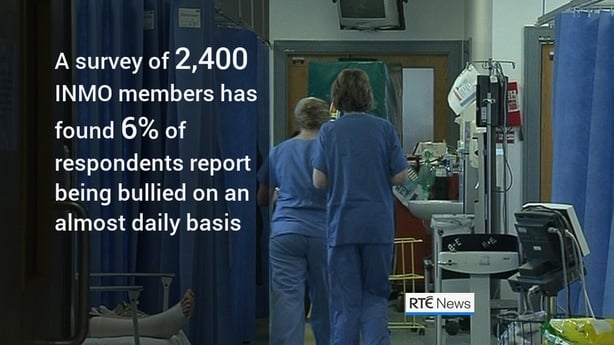 Of that 6%, non-union members were almost twice as likely to experience bullying.
Furthermore there had been an increase of over 13% in the perceived incidences of bullying since 2010.
The INMO has claimed that Government cutbacks are the most probable explanation and is seeking an early engagement with employers on the issue.
The organisation has also accused the Health Service Executive and private sector employers of not taking reports of bullying seriously enough.
Speaking on RTÉ's Morning Ireland, Director of Industrial Relations at the INMO Phil O'Shea said the survey found Government cutbacks had increased the incident of workplace bullying among nurses and midwives.
Ms O'Shea said employers need to take the issue more seriously.
She said that by the time reports of bullying reach the stage of formal investigation many of these workplace relationships have broken down irretrievably.