A 13-year-old boy who admitted murdering an Irish builder after a row outside a block of flats in London has been sentenced to detention of at least 11 years.
The child, who cannot be named for legal reasons, pleaded guilty to stabbing 53-year-old Christopher John Barry in Edmonton, north London, on 14 December 2014.
Mr Barry was said to have been involved in a row with a group of youths trying to get into a party at another address in the block of flats where he lived.
He was followed into the block in The Broadway by two of the boys before being stabbed in the chest, police said.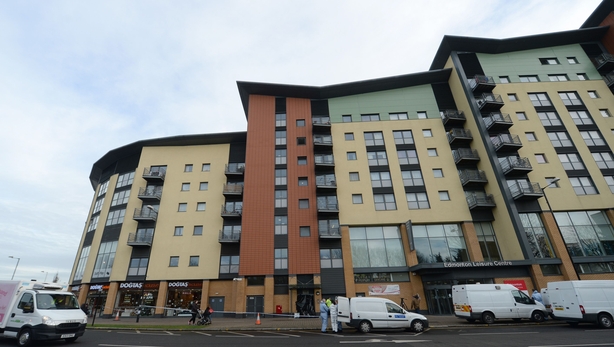 Ambulance crews attended but he was pronounced dead at the scene shortly before 8.40pm on 14 December last year.
The defendant's parents and relatives of Mr Barry, who was known as Jack and was originally from Cobh, Co Cork, all attended court when the boy entered his plea last month.
The girlfriend of Mr Barry also attended today's sentencing by Judge Stephen Kramer.
Ms Finn said in a victim impact statement: "I'm back at work now and although I walk, talk and look the same as I did before, inside I'm tired and my heart is broken.
"Jack and I had four happy years together and this young man has taken that away from me. Jack saved my life last year when I had a serious medical condition which required emergency surgery. I could not do the same for him."
In mitigation, the boy's lawyer Michael Turner QC said this was a "unique" case and in all his years as a barrister it was the only time such a young defendant had pleaded guilty to murder.
The boy's mother wept in court as Judge Kramer sentenced her son to be detained for at least 11 years.
The judge told him: "You are only 13 years old but shortly after 7.30pm on the evening of December 14 2014, you were carrying a knife in your bag.
"You wanted to get into a block of flats but you went to the wrong block with tragic consequences for everyone involved."
He took into account the boy's remorse, revealed in a letter from his mother which was not read out in court.
The letter also detailed a "troubled background as well as positive aspects", the judge said.
Judge Kramer refused an application by the press to lift a legal ban on naming the boy, saying there were "exceptional" circumstances.