A vet and two local boats have helped save a minke whale beached far inland in Co Kerry.
The whale beached around 3km inland in the Roughty River in Kenmare at low tide.
It is thought to be the second deepest inland locatoin a Minke whale has been found in Ireland.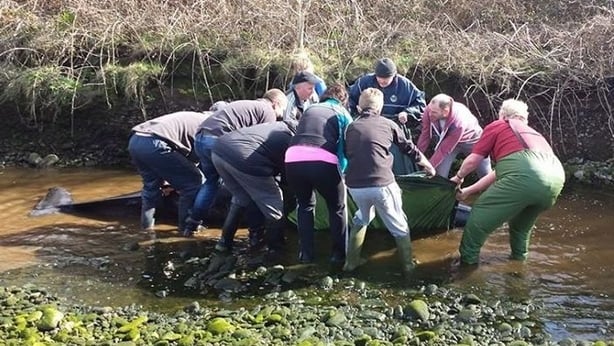 The whale was kept alive during the low tide and eventually dragged into deeper water.
It was then herded by two local boats and under supervision of veterinarian Henk Offereins down the river and into open water.
Mr Offereins said: "The last sighting was of the whale swimming in a straight line towards the sea! Fingers crossed it will keep swimming. Great effort from all involved!"