White informs Cabinet of free-to-air plans
The Minister for Communications has said he informed the Cabinet this morning that he intends designating three additional sporting events to be free-to-air.
Under Alex White's plan the Six Nations Rugby Championship, the All-Ireland Senior Ladies' Football Final and the All-Ireland Senior Camogie Final would be broadcast live to terrestrial TV viewers.
He was answering questions during the Joint Oireachtas Committee on Transport and Communications this evening when he told the committee members he had informed the cabinet of his plan this morning.
The Minister said no decision has been made and there will be a consultation process involving the sporting bodies and relevant broadcasting authorities.
McGuinness told to leave Dáil chamber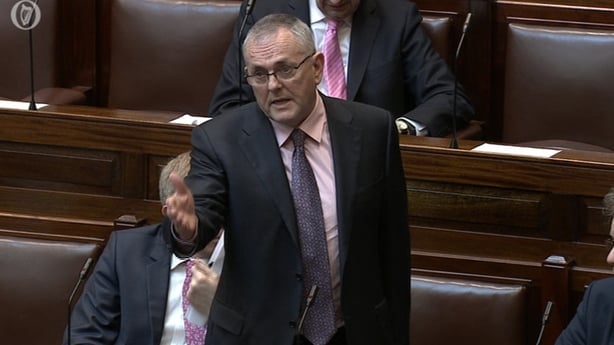 Fianna Fáil TD John McGuinness was told to leave the Dáil chamber by Ceann Comhairle Seán Barrett after a heated exchange during this evening's Order of Business.
"You should be ashamed of yourself," the Ceann Comhairle said in reply to a comment from Mr McGuiness as he walked out the door past the Ceann Comhairle's chair.
Mr McGuinness was asking the Taoiseach if cases being reviewed by senior counsels included cases such as the Shane O'Farrell case.
The Ceann Comhairle said Mr McGuinness knew the rules and said he could put down a parliamentary question.
Python owner charged in Canadian boys' deaths
Canadian federal police charged the owner of a python in the deaths of two young boys who were asphyxiated by the snake while they slept in 2013.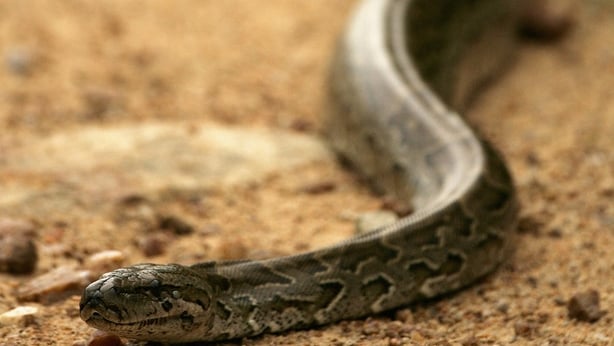 Jean Claude Savoie, 38, was accused of criminal negligence causing the deaths of the brothers, aged four and six, at an apartment in Campbellton, New Brunswick.
Police initially said the reptile had slithered into the second-floor apartment from an exotic pet store on the ground floor, but later determined that the African rock python had been housed in the apartment itself.
Its owner did not have a permit to own a dangerous, exotic pet and faces a possible life sentence, if convicted.
Committee seeks to interview Clinton over emails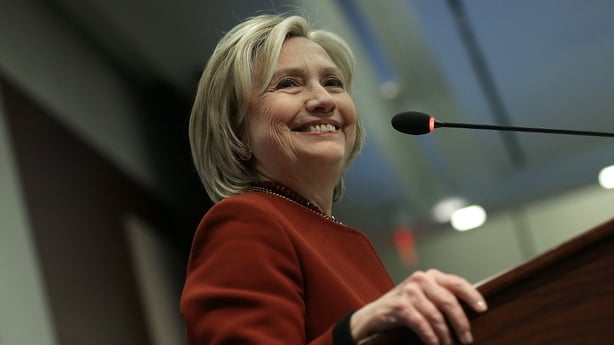 A US House committee is seeking an interview with former Secretary of State Hillary Clinton over her use of private email and a personal computer server while at the State Department.
Mrs Clinton, the presumed front-runner for the Democratic presidential nomination in 2016, has faced criticism for her use of personal email to conduct State Department business during her tenure rather than a government-issued account.
She has said she used the personal account for convenience.
Her spokesman Nick Merrill said in a statement last week that she welcomed the opportunity to appear before the House panel.
501 patients waiting for hospital beds
There are 501 patients on trolleys or on wards waiting for admission to a hospital bed, according to figures from the Irish Nurses and Midwives' Organisation.
Our Lady of Lourdes hospital in Drogheda is the worst affected, with 52 patients waiting.
Other hospitals badly affected are Beaumont Hospital with 47 patients waiting, St Luke's Hospital in Kilkenny with 35 and Cork University Hospital with 31 waiting.
Meanwhile, the report of the Emergency Department Task Force is due to be finalised shortly.
Police officers suspended after night out with inmates
Two Indian police officers have been suspended after spending a night out on the town with prison inmates.
The pair reportedly spent seven hours drinking with the two prisoners in a bar in the western Indian city of Mumbai last month.
Deputy police commissioner S Jaykumar said the officers signed the two inmates out on the pretext that they wanted to make enquiries, and took them to a bar.
"We found about it from the notes in the station diary the next morning and acted," he said.
Singapore teen charged with harassment over video
A teenager in Singapore has been charged with harassment and insulting a religious group after he posted a video to YouTube celebrating the death of former president Lee Kuan Yew.
16-year-old Amos Yee was charged under a recently enacted Protection from Harassment Act, raising concerns about censorship and social controls in the Asian financial hub.
Mr Lee, the founding father of modern Singapore, died last week aged 91 and was cremated after a state funeral on Sunday.
Beijing introduces limits on drivers
Beijing has introduced measures to limit the number of motorists on heavily polluted days, the latest move by authorities to battle choking smog that has blanketed the city in recent years.
Chinese health officials say lung cancer rates are rising among the 21 million residents of the capital, which is ranked among the world's most-polluted cities.
Motorists will be limited to driving on alternate days when the city announces a "red alert", forecasting heavy pollution for three days, Beijing's environmental protection bureau said.