An Irish abuse survivor who advises Pope Francis has called on him to reconsider the recent appointment of a Chilean bishop, because he is alleged to have covered up for Chile's most notorious clerical abuser.
Marie Collins says she accepts as truthful the testimony of a male survivor that Bishop Juan Barros watched him being abused, yet did nothing about it.
Last weekend, supporters of Bishop Barros tried to drown out the chants of protest against his ordination in Osorno Cathedral.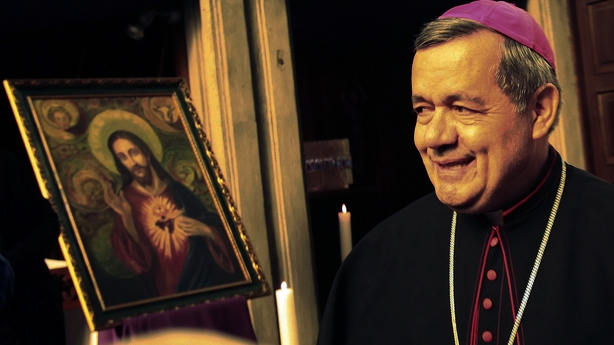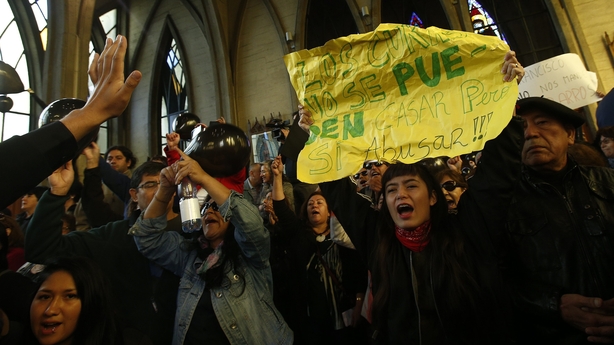 They accuse the new bishop of protecting Chile's most notorious paedophile priest Fernando Karadima. 
Four years ago he was found guilty by the Vatican of the serial abuse of teenage boys and banned from celebrating mass in public.
One of his victims testified that the newly-appointed Bishop saw Karadima molesting him.
But Bishop Barros has denied that he knew about the abuse: "I never imagined the serious abuses committed by this priest. I have never approved or participated in these gravely dishonest acts," he said. 
The Chilean hierarchy has publicly backed the Pope's appointment.
However, 30 of the new bishop's priests and deacons, the local provincial of an order, and 51 members of the Chilean congress have called on Juan Borros to stand down.