Jury sworn in for Cork murder trial
A jury has been sworn in to hear the trial of a 28-year-old man accused of the murder of a homeless man, whose body was found in the refuse chute of an apartment block in Cork city in May 2013.
David O'Loughlin has pleaded not guilty to the murder of Liam Manley, who was 59, at Garden City Apartments, North Main Street Cork on 12 May 2013.
Mr Manley's body was found by a maintenance man in a refuse chute at the apartment block.
A jury of five men and seven women has been sworn in to hear the trial under Mr Justice Paul Carney at the Central Criminal Court sitting in Cork.
The trial is to start tomorrow and is expected to last for up to three weeks.
On the run prisoner recaptured in Belfast
A convicted killer who had been on the run in Northern Ireland for more than two months has been recaptured.
Samuel McKinley, 53, was serving a life sentence at Magheraberry prison near Lisburn, Co Antrim for killing his friend.
McKinley failed to return to the prison on 22 December from a pre-release work scheme.
He was apprehended at 5am this morning in north Belfast.
Man pleads guilty to cattle theft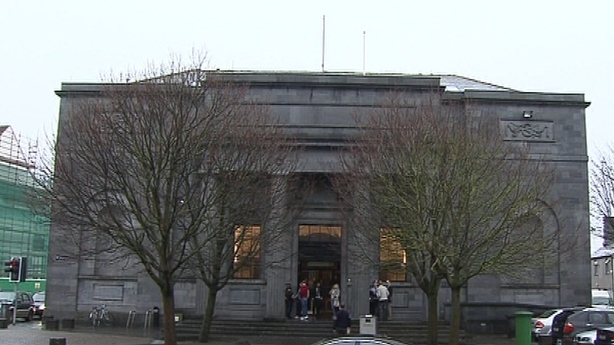 A 30-year-old man will be sentenced later this month after he pleaded guilty to the theft of cattle worth €18,000.
Brian Convoy - with an address at Gurteen View, Gurteen, Co Sligo - was before Galway Circuit Criminal Court this morning.
He pleaded guilty to the theft of cattle with a value of €13,869 from Ballinasloe Mart in Co Galway, on 28 March 2009.
He entered the same plea to a second similar charge in connection with the theft of animals from Ballina Mart in Co Mayo four days earlier, on 24 March 2009.
Mr Convoy's legal team requested an early sentence date, given the length of time that had elapsed since the offences took place. This was acceded to by Judge Rory McCabe. He fixed 20 March as the date for sentence.
Eco-terrorist threat to poison baby formula in New Zealand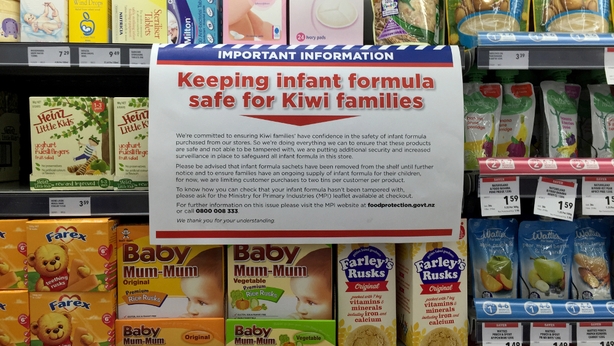 New Zealand has received an eco-terrorist threat to poison baby formula, Prime Minister John Key has revealed, in a scare that risks further denting the country's green reputation.
Police said they were taking the issue seriously after small packages of baby formula containing poison were sent with anonymous letters to the National Farmers Federation and dairy giant Fonterra.
"Whilst there is a possibility that this threat is a hoax, we must treat the threat seriously and a priority investigation is underway," Deputy Commissioner Mike Clement said.
Authorities warned parents to examine packaging for signs of tampering and supermarkets removed formula cans from shelves to storerooms so shoppers could not access them directly.
Nearly 1,200 litres of toxic sludge abandoned in Co Louth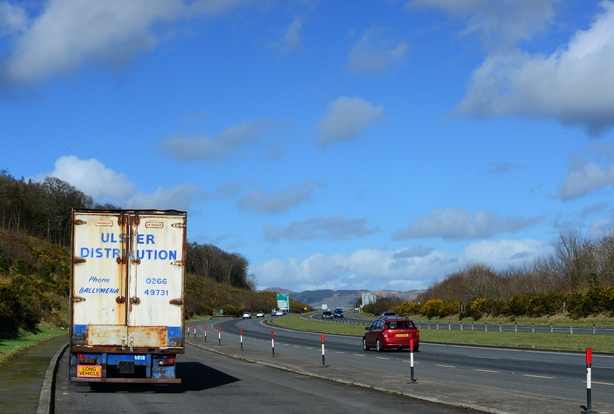 Louth County Council has confirmed a trailer holding close to 1,200 litres of toxic sludge was found abandoned in a lay-by on the M1/N1 motorway this morning.
The sludge is the by-product of illegal diesel laundering.
It is contained in large plastic cubes and the trailer was left in the lay-by near the Jonesboro exit from the M1/N1, a short distance from the border.
The council confirmed the trailer is holding 11 x 1,000 litre cubes and four barrels that each contain just over 200 litres.
Suicide bomber in Egypt attempts to ram police barracks
A suicide car bomber killed a civilian and wounded 25 Egyptian policemen when he tried to ram his car into a police barracks in the city of al-Arish, security sources said, the latest in a string of attacks in the Sinai peninsula.
The violence comes days ahead of an investment conference in the resort of Sharm el-Sheikh, 340km south of al-Arish, that Egypt hopes will project an image of stability and attract billions of dollars.
Previous attacks have been concentrated in north Sinai.
Security sources said police were able to stop the suicide bomber from entering the barracks.
Lecturers at St Angela's College begin strike
Lecturers at St Angela's College in Sligo have begun a one-day strike in a dispute over a number of issues arising out of the merger with NUI Galway which is due to be completed by the end of this year.
About 60 lecturers are involved in the strike action and they claim that management has failed to engage with their union, the TUI, in relation to the incorporation with NUIG.
The lecturers say under the merger they would be re-titled as "university teachers" rather than lecturers and would effectively be demoted.
The lecturers say they also have serious concerns about the future of courses at St Angela's, which offers the only home economics teacher training course in the country.
Chinese man detained in spying investigation
A Chinese man who sold 500 pictures of the country's first aircraft carrier has been detained in a spying investigation, the latest web user allegedly exploited by foreign intelligence agencies.
The man began taking pictures of the 'Liaoning' - a Soviet-era vessel bought from Ukraine - after he was contacted online by an individual claiming to be a "magazine editor", Dalian Television reported.
He was one of two men detained last year by police in Dalian, the north eastern port where the 'Liaoning' was refitted before going into service in 2012 and has since undergone regular maintenance.
He took pictures of the vessel from April until August when authorities discovered he had 500 pictures of the 'Liaoning', which had been supplied to his contact.
Dutch justice minister resigns over drug trafficking scandal
The Dutch justice minister has resigned in an ongoing scandal over a deal worth millions of guilders struck by prosecutors with a famous drug trafficker 15 years ago.
"There has been uncertainty over this matter for too long," Ivo Opstelten told journalists at a press conference in The Hague.
"I take full responsibility, so I have just submitted my resignation to the king."
Mr Opstelten and secretary of state Fred Teeven submitted their resignations hours after the ministry said it had found evidence of the exact amount paid to trafficker Cees H at the time - 4.7m guilders (€2.4m).