Two former gardaí have told the Fennelly Commission they witnessed the unauthorised bugging of witnesses' homes and at other sites as far back as 1992, RTÉ's This Week has learned.
Garda Commissioner Nóirín O'Sullivan has also forwarded the men's claims to the Garda Síochóna Ombudsman Commission, which investigates alleged wrongdoing in the force.
The two men, one of whom is a former garda and the other a former sergeant, were based in Cork, where they claim they encountered the alleged bugging while investigating a murder case.
They claim that in the course of investigating a murder case, a woman's home was covertly bugged in order to listen to conversations she had with her father, who was a suspect in the crime.
Another listening device was later placed in a garda station without approval, in order to listen to a conversation between the suspect and a visitor, according to the allegation.
The sergeant has claimed that he saw senior gardaí testing the quality of the recording in a sound test.
He also said he witnessed the recordings being collated by an unidentified garda in a van, but he was unable to identify who was conducting the recording.
However, it is understood that Mr Justice Nial Fennelly has written to both men in recent weeks, telling them that, under the inquiry's terms of reference, the commission cannot consider any allegations which do not specifically relate to the taping of phones at garda stations.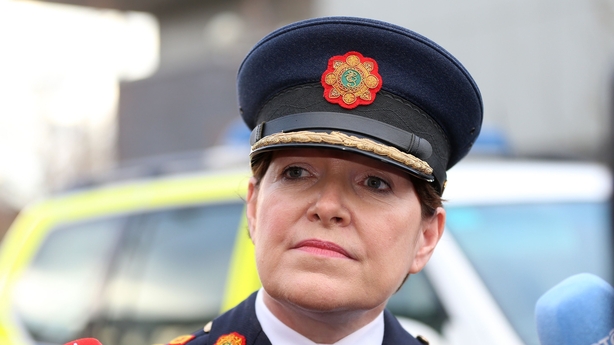 The identity of both former gardaí is known to RTÉ, and sources close to them have confirmed that they have recently made submissions to both Mr Justice Fennelly and to the Garda Commissioner, outlining their concerns over the unauthorised bugging.
A spokesperson for the Fennelly Commission told RTÉ's This Week that it could not make any comment "in relation to any submissions received or any responses given as we are bound to treat such issues in confidence".
Senior garda sources confirmed that the Garda Commissioner had received details of the allegations from both former gardaí and that she had forwarded them to GSOC, which may now consider whether the information merits investigation.
Both men previously made an unsuccessful attempt to have their concerns investigated by the Morris Tribunal, and they gave a series of statements to that inquiry in private in 2007.
However, their claims were never examined after Mr Justice Frederick Morris decided that they should not be called to give evidence.
Mr Justice Morris said their allegations were not relevant to the Donegal inquiry.
The first retired garda, known to the Morris Tribunal as JMG, was involved in the murder inquiry.
He claimed that a now deceased Garda Superintendent had told him that a female third party related to the suspect had been bugged without any official authorisation, in a bid to glean information on the suspect.
The second retired garda, a former sergeant, known to the Morris Tribunal as TM, was also involved in the same murder investigation.
He also told the Morris inquiry that he was aware of the bugging.
He said that this occurred both in the house of the third party and also in an interview room of a station where the suspect was briefly taken into custody in late 1992.
Both men made official complaints in 2001, some years after the alleged unauthorised bugging.
An internal inquiry was launched by Garda Commissioner Pat Byrne which concluded in 2003.
That internal inquiry concluded with no adverse findings made against any members of the force.
Both men were understood to have believed that the internal inquiry was inadequate.