Hospitality company Airbnb has announced it is creating 200 jobs in an expansion of its Dublin workforce.
Airbnb, which already employs 300 people in its community based business, has started hiring its new employees.
The new jobs are in customer experience, human resources, finance, 'trust and safety' and IT.
The company also will lease 'The Warehouse', a planned 40,000 square foot contemporary office space at Hanover Quay, Dublin.
The company says over the next 14 months it will undergo a "sympathetic restoration and modernisation".
Airbnb currently has over 1,000,000 listings in 190 countries.
Europe accounts for almost six out of every ten listings on Airbnb, while Ireland represents about 4,500 listings alone.
The company describes itself as a "trusted community marketplace for people to list, discover and book unique accommodation from around the world".
It was founded in 2008 and its headquarters is based in San Francisco.
Separately, entertainment and communications company Youth Nation is to take on 25 new staff to add to its existing staff of 40.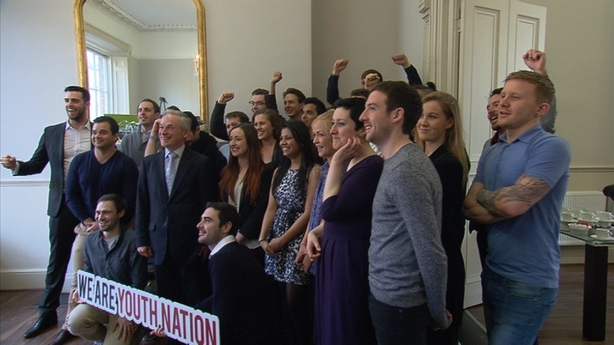 In Co Mayo, a company which has developed a new app for sport clubs says it will create 20 jobs in north Mayo by the end of next year. Twelve positions will be filled by the end of 2015. 

The Smart Lotto app is aimed at clubs that use weekly lotto competitions to fundraise. 

It was developed over the last two years and allows clubs to send news updates to members, as well as offering access to individual lotto draws.

The Smart Lotto company says its confident that the product being launched today will appeal to a range of clubs and charities around the country.
It is planning to expand into the UK market early next year.